Amazing Collectibles Still To Be Found ~ A 1900's Cawston Ostrich Farm Aqua Folding Fan In Box
BEAUTIFUL! Just a beautiful ostrich feather fan still in the original box with label. The sticks and guards of the hand held folding fan are a celluloid, in a faux tortoise shell. Large ring to grasp the fan. Many of the feather tips are curly and the color is a yummy aqua color. The fan comes complete with its original cardboard box. The label inside indicates the fan is from the Cawston Ostrich Farm, South Pasadena, Ca.* The fan dates early 20th century. This gorgeous fan and box are in excellent condition as both have been stored very well over the years. Size of the fan when fully extended is 22" wide x 21" long from the tip of the feathers to the bottom of the ring.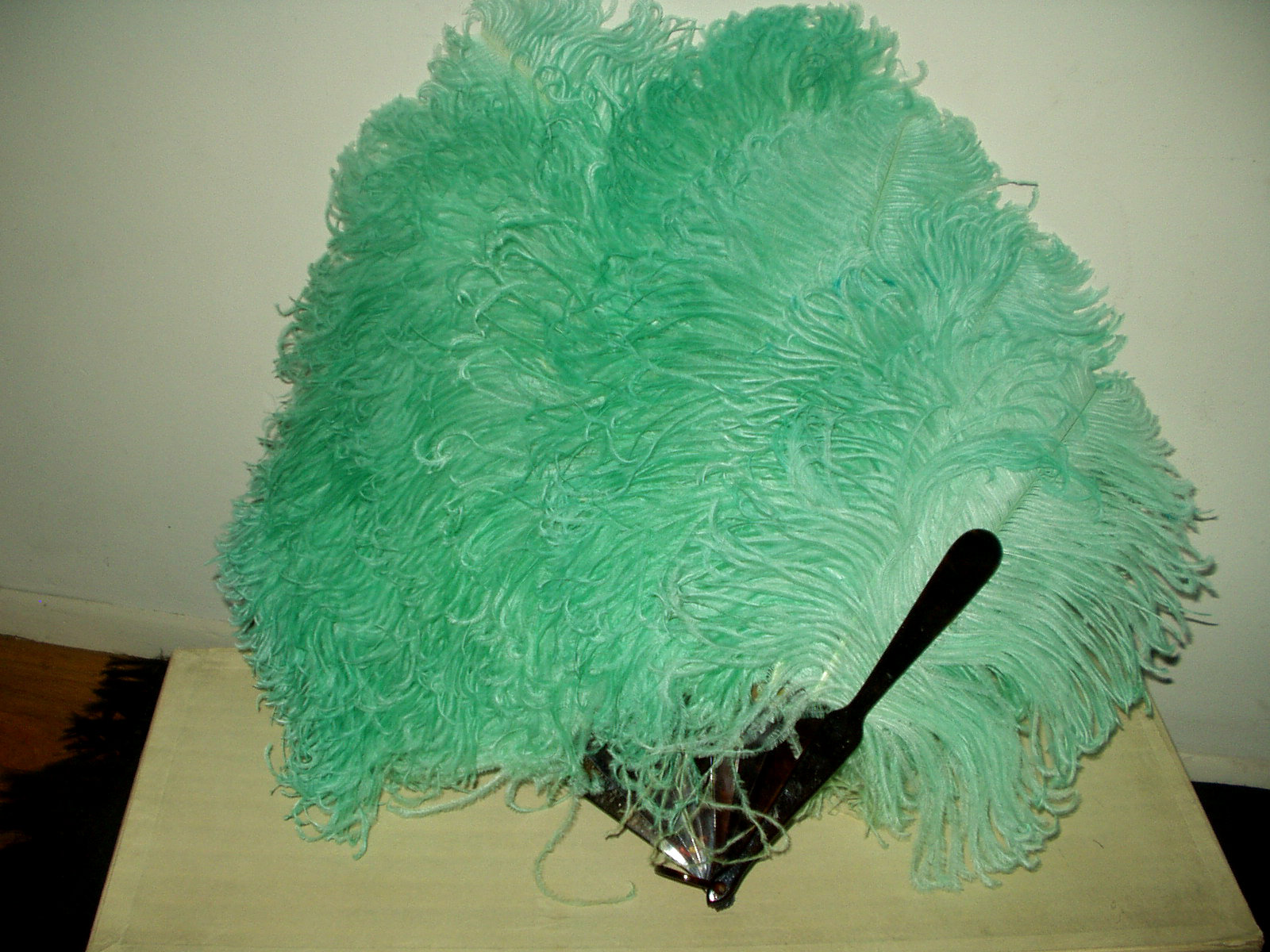 *The Cawston Ostrich Farm was located in South Pasadena. It was started in 1886 with a few ostrich. In the years that followed, the farm produced feathers for many products that were shipped all over the world. Also, the farm was a tourist destination where many visitors could purchase feather boas and fans as well as other feather finery.