The Art Of Beautiful Needlework ~ A Spanish Drawn Needle Lace Tablecloth
This gorgeous vintage tablecloth was uncovered at an estate sale. Still wrapped and folded with care, the cloth was a beauty to behold when discovered.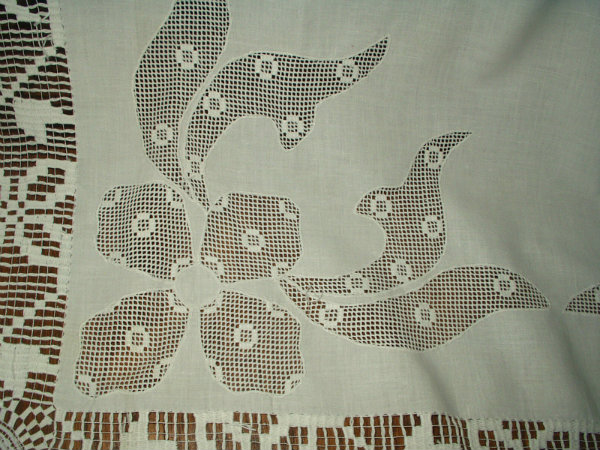 It is a handmade Spanish drawn needlelace tablecloth, or possibly a bedspread, measuring 65" wide x 102" long. A very impressive size.
The linen cloth is made of several different motifs, all put together into an extraordinary piece. The floral design center measures 30" wide x 69" long, which includes the border, flora corners and center medallion. Just the medallion center, is 21". The fabulous needlework border measures 8-1/4" wide.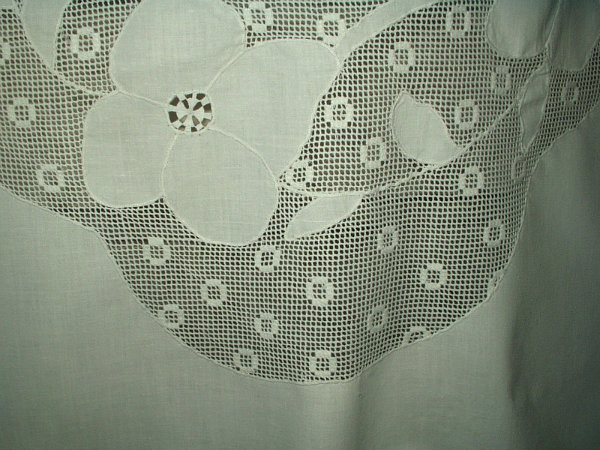 A magnificent work of art.