A Fascinating Look At A 1914 Vintage Edwardian Hat And Millinery Supply Catalog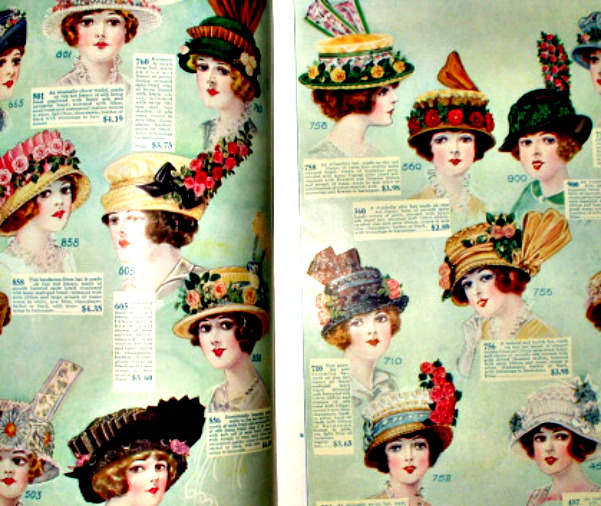 Here is really a treasured find, as not often are these early millinery catalogs found, at least I don't see many. Sometimes, a few hats are combined in catalogs, featuring clothing and accessories. Still, to find a complete catalog, dedicated to the early Edwardian millinery trade is a treat.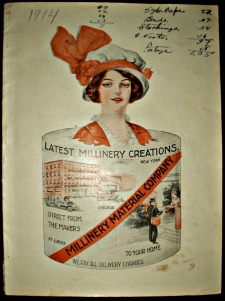 Written on the outside of the catalog is the date 1914. The catalog is issued by the Millinery Material Company. New York, Chicago and St. Louis. The catalog contains 32 pages, with 8 pages in full color.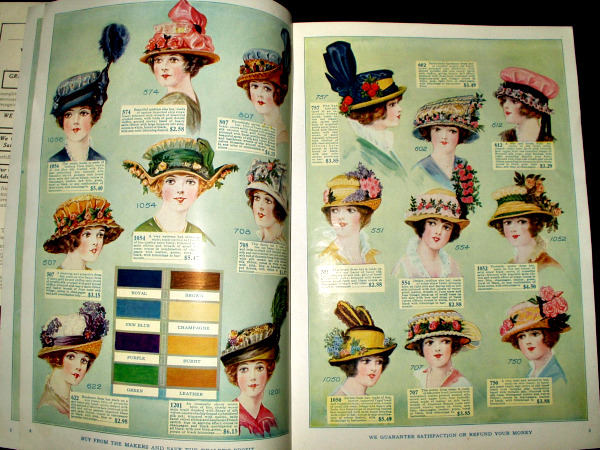 The remainder are black and white. Also included are pages of hat embellishments, flowers, rosettes, feathers, braids, trims, laces, ribbons and that sort of thing. Oh, wow, these hats are to die for ...especially if you love this era.
From the time period of the Titanic to the 1920's, all type of hats from straw, natural to colored, to cloth fabrics, silks and velvets to lace.. I even noticed several pages of hat forms supplies, which could be purchased by the millinery trade. What a fantastic catalog ....so perfect for research, too. Size of the catalog is 8" x 11".
The Gatherings Antique Vintage is so pleased to share this with you.