A Millinery's Delight ~ A Classy Early 1900's Palm Beach Straw Hat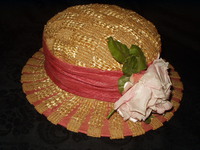 Here's a fantastic women's hat that's just about mint as you can get for 100 years old. Amazing! This wonderful wide brim natural straw hat with stiffened fabric dates from the mid to later Edwardian era. Great plaiting of the straw to give an interesting texture. The brim is covered with a stiffened fabric and then over laid with the strips of straw. The same fabric forms the band on the crown. To accent it all, a lovely fabric pink flower finishes the hat.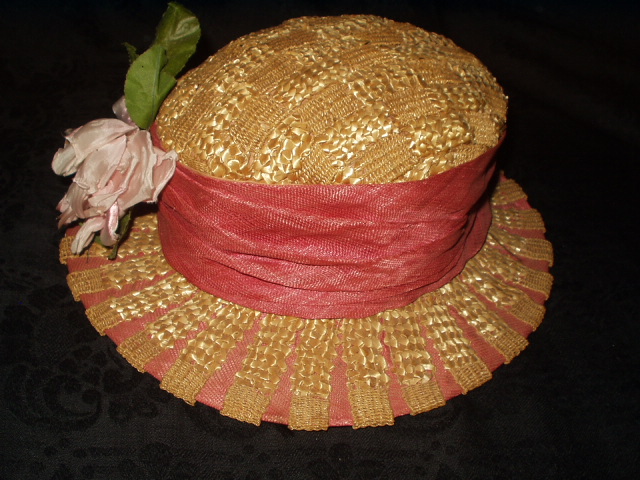 Inside is completely lined in black silk. Now, the label inside does speak of upper crust society . . . .Phipps Tailored Hats / London / Paris & New York. Made expressly for the French Hat Shop, 11 Riato Theater , West Palm Beach, Fla.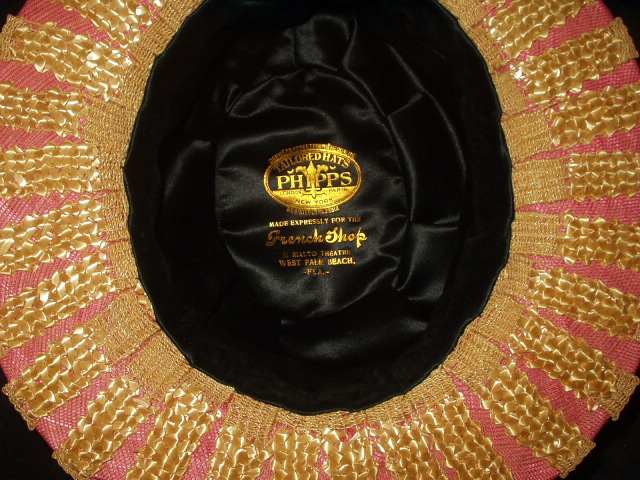 As I said, the condition is fabulous! A hat anyone would be proud to own.