A Small Collection of 19th And 20th Century Fabrics ~ Yardage For Home Sewing
This is a photographic collection of a small sampling of fabrics, available to the homemaker, for home sewing. Fabrics from the later 19th century to the mid 1950's are represented. The fabric choices are from cotton to silk to that artificial silk, called rayon. I hope you will enjoy the small grouping and find it informative.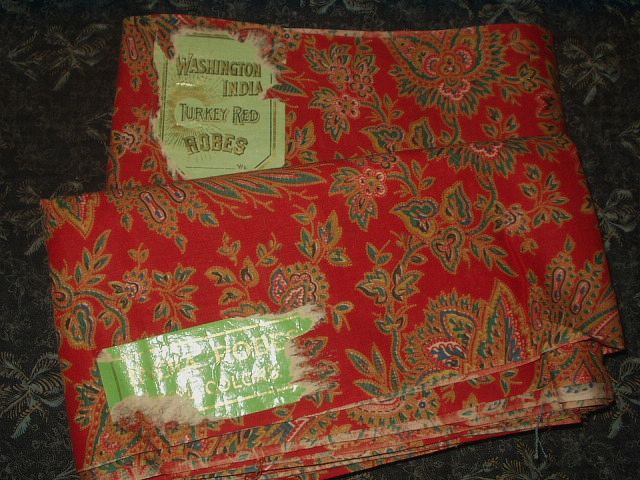 An outstanding find from the markets of Brimfileld along time ago. Especially nice, since it still has the paper label of the Washington India Turkey Red and the suggestion it could be used for making robes. The fabric is from the 19th century.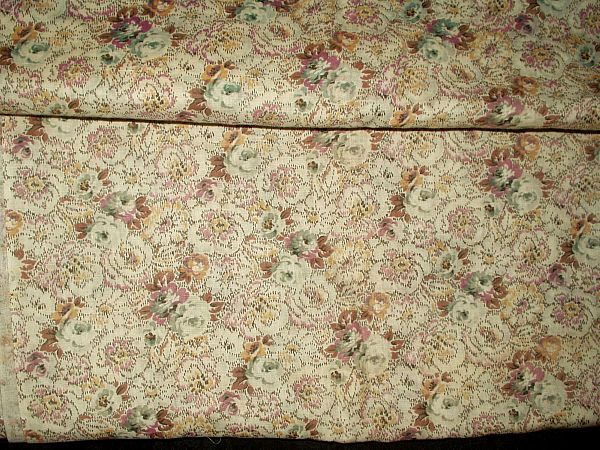 A pretty soft muted floral pattern in a cretonne fabric. Dates from the Edwardian era. A type of fabric seen as backing of comforters of the era.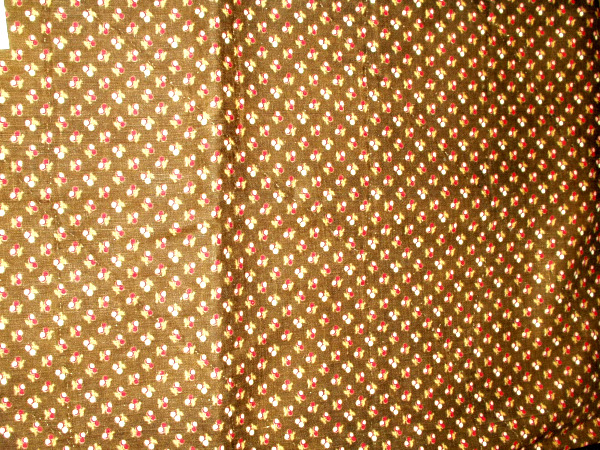 Here's an nice early piece of brown calico fabric dating from the later 19th century. The piece, more than likely, taken from a quilt back, as there are a few stitching lines. As it has been used, the piece also has a small amount of fading and a few very small holes. Width of the fabric is 25" wide.
A gorgeous piece of yardage from the early 1900's - 1920's. A fabric in a cream silk in unused condition. It is a sheer fabric with a small oblong design to the fabric. It measures 25-1/4" in width. A type of fabric that might have been used for a ball gown.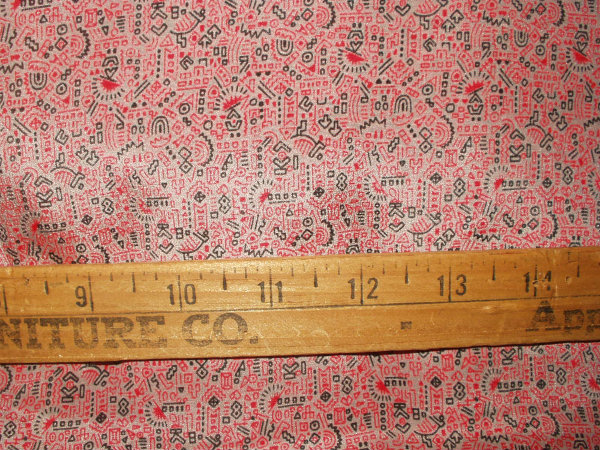 A nice vintage 1940's or possibly early 1950's rayon silk dress fabric. As you notice it is in a very small scale. Background of the fabric is a rosy pink. Condition is unused and excellent. The fabric is 35" wide.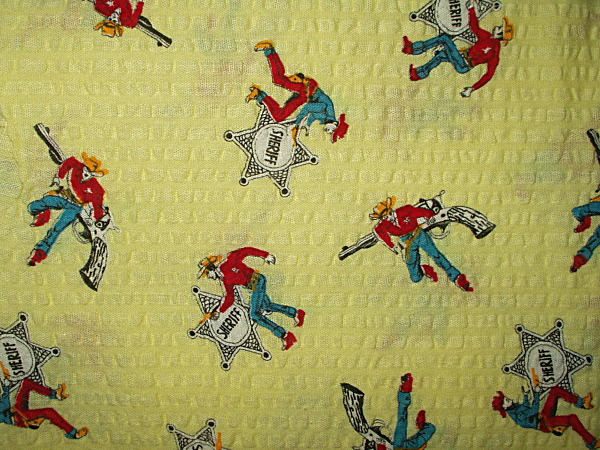 With the popularity of Cowboys and Indians from the 1950's, many children of the era would have wanted this fabric for sleepwear, or maybe even to decorate a room with curtains and a matching bedspread. Seersucker was one of those wonder fabric belonging to the wash and wear, never need ironing, crowd. Hooray for less work for moms!