A Stored Away Treasure From A Victorian Time ~ A Belgian Point d Gaz Handkerchief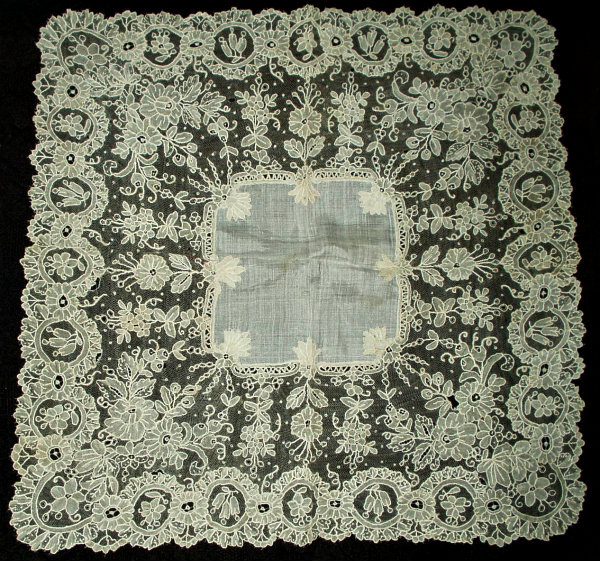 The Gatherings is so pleased to share this Victorian Belgian Point d Gaz needlelace lace handkerchief. The gorgeous lace is a stunning 5 " wide. It has a small center of fine silk fabric. Overall size is 13" square.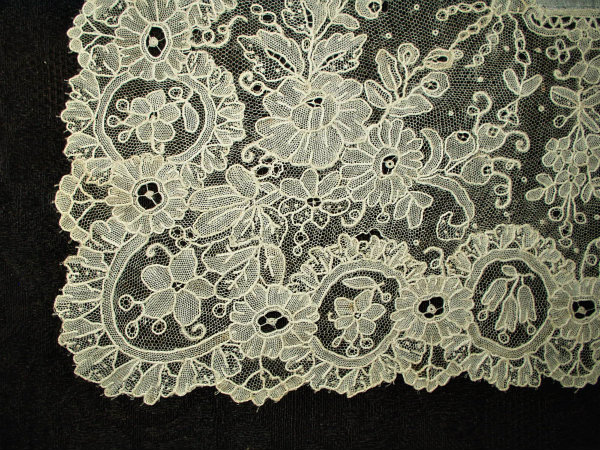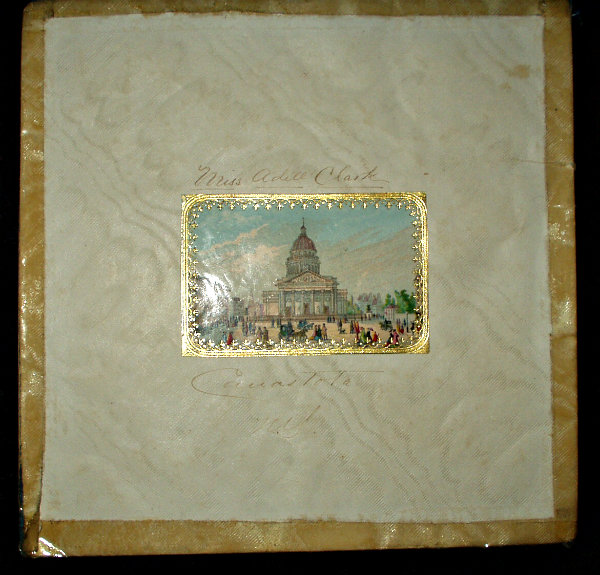 It was found inside a decorative heavy paper envelope, made especially for it. Hand written on the outside of the envelope is the owner's name ~ Miss Adele Clark, Canastota, N.Y. Perhaps it was purchased abroad by Miss Adele or given to her as a gift. It was evidently very special as it has been kept all these years in the envelope.