Adorably Sweet! A Pair Of "Minty" Children's 1920's Vintage Shoes!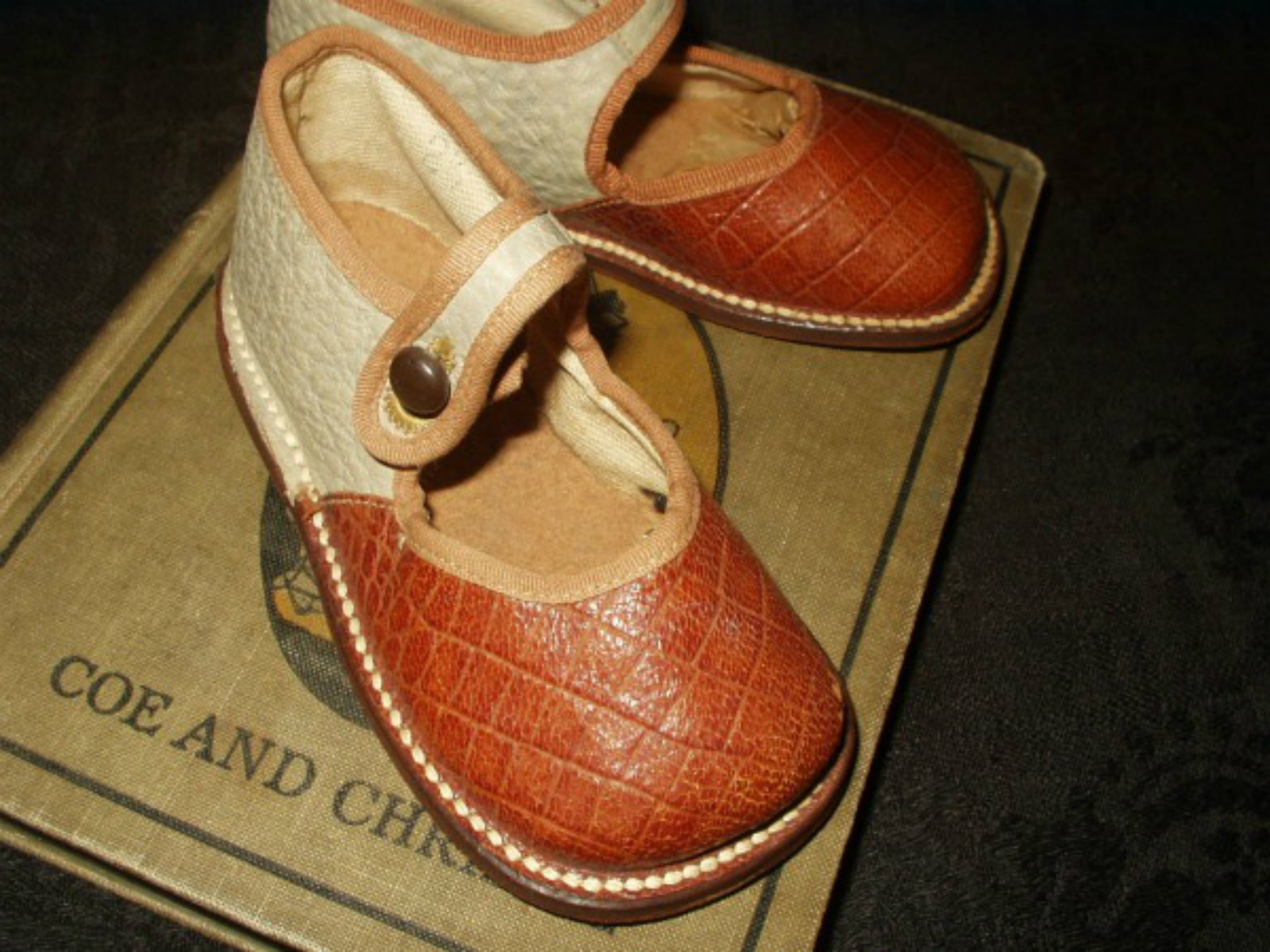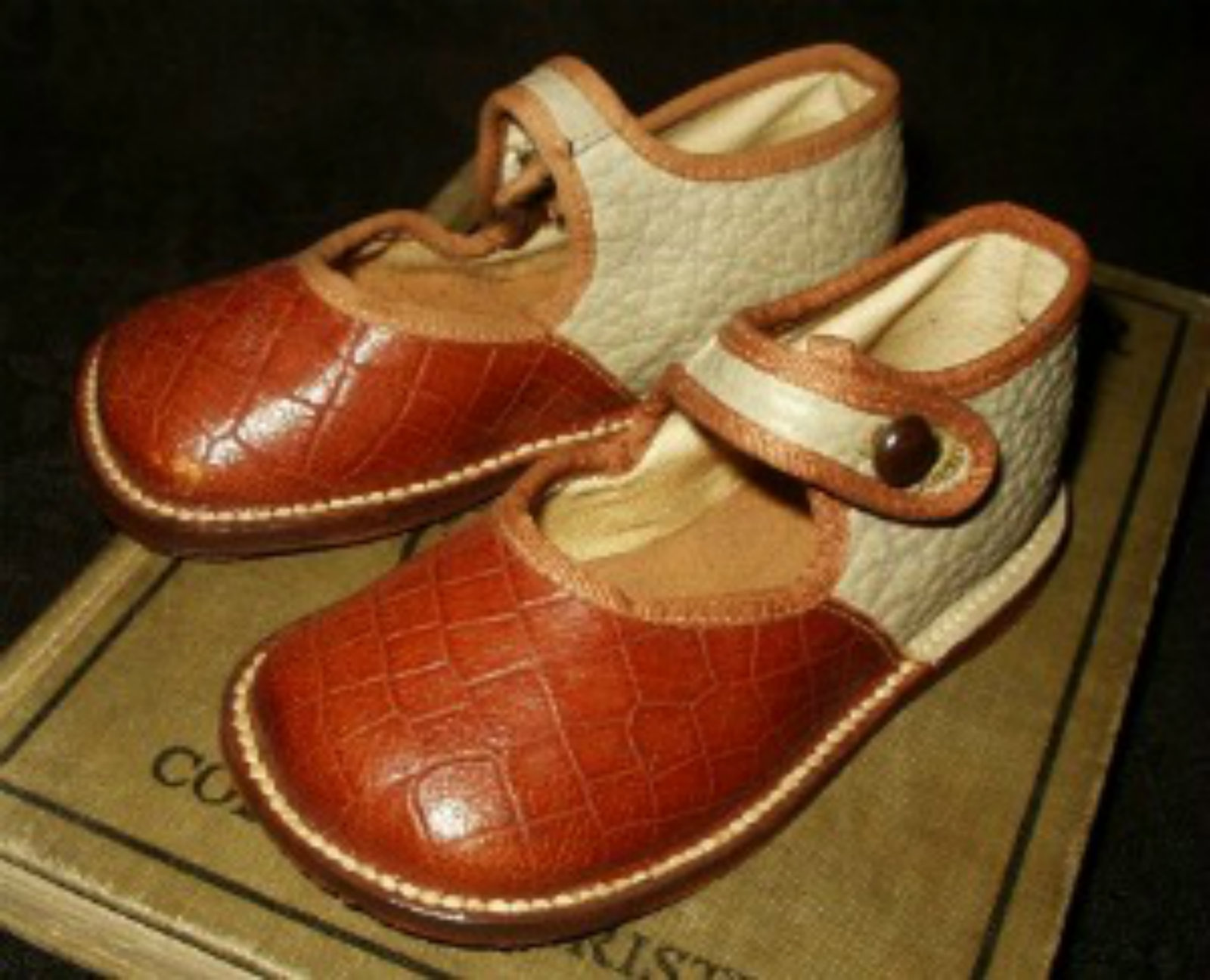 Just have to share these absolutely adorable late 1920's or 1930's ankle strap button shoes. This pair of toddler shoes are unworn and probably from old store stock. A combination of leather in a caramel color - alligator-look, and a grey-white crinkle finish. WOW! It certainly give these shoes a high flying fashion statement. An just for extra measure, a brown shoe button fastens the ankle strap.

Alas, no label, although the inside is printed with the size of 2-1/2. I would have loved to know the brand. If nothing more than for research purposes.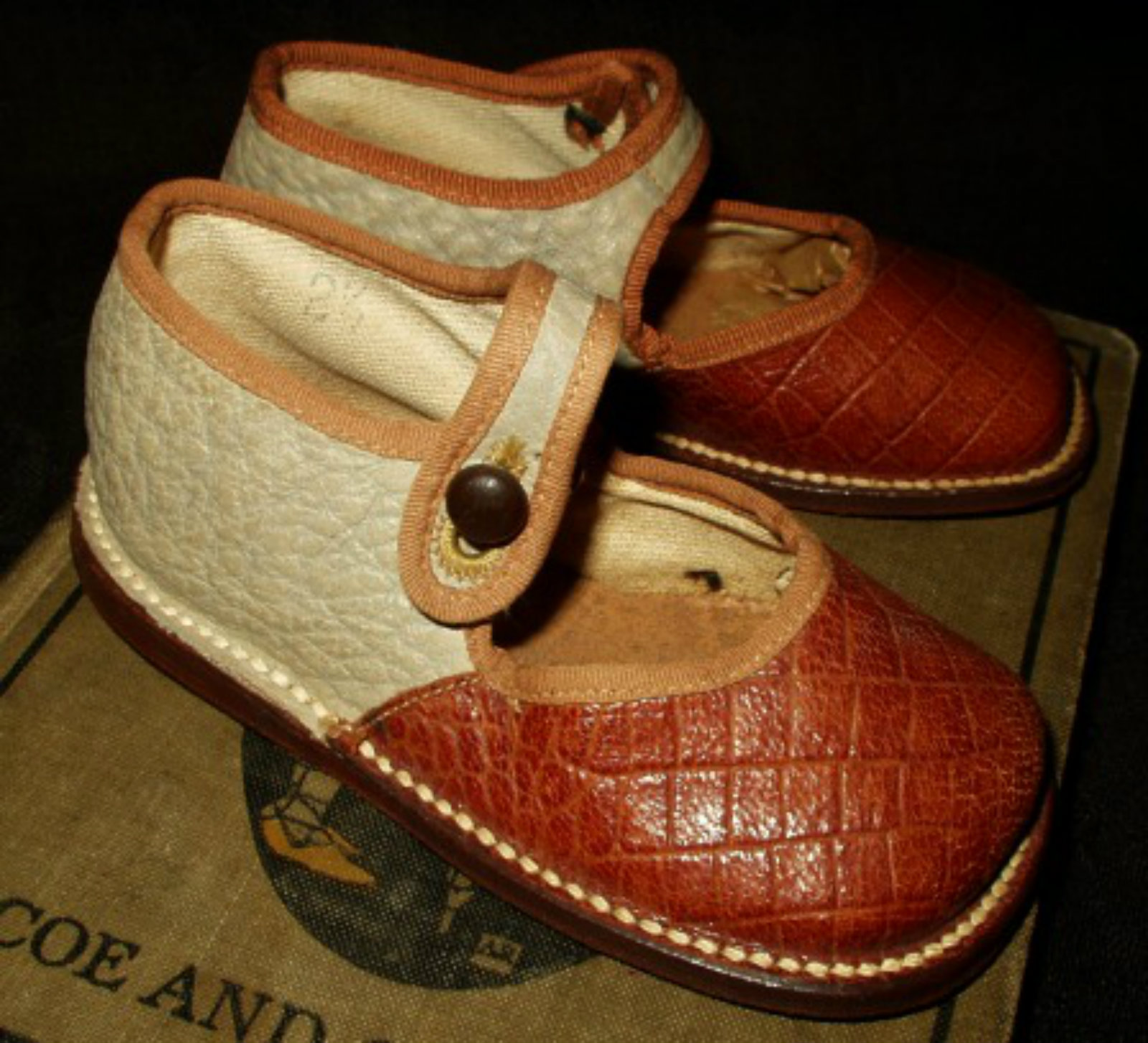 In case you want to know, here are the measurements: Length of the shoes from toe to heel is 5-1/4" long. 2-1/2" across the ball of foot. 5-1/4" circumference on the inside of shoe at the ankle strap.

Condition: Minty except for one tiny scuff on toe of right shoe. Minty condition is always a plus, no matter what you collect.