An Edwardian 1920's Dance Purse ~ A Confection Of Pretty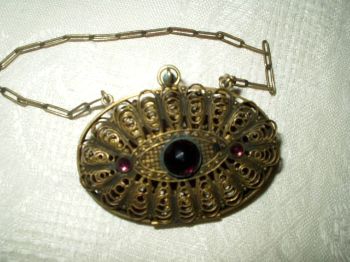 What a charming purse to have carried to a social function and how splendid it must have looked ~
Here is a wonderful Edwardian - 1920's lady's openwork coin or dance purse in a gold-tone metal. Purse is oval in shape, in a pleasing up and down scroll work. Situated in the center is a large faucet purple glass jewel. Two smaller purple jewels, in a lighter shade, accent either side of the larger one. The three jewels appear on both sides of the purse.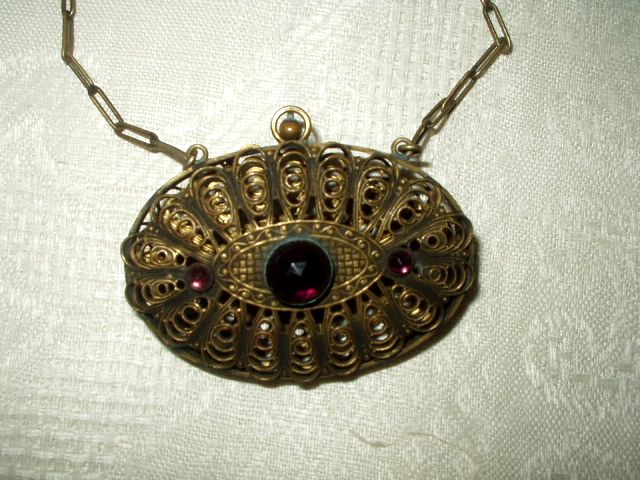 A clasp fastens the purse on the top. It has a chain handle, which possibly would have attached to a belt. The purse is just as beautiful on the inside as out. Most noticeable is the engraving work, on the small center ovals, on the inside of purse. The engravings are a lovely scroll and woven design.
This little charmer measures 2-3/4" long x 2-1/4" wide, not including the chain handle. Entire length including the chain would be 7" long.
What a magnificent purse to have carried to a social function and how splendid it must have looked.