Antique Shams & Bolster Pillow Covers ~ A Charming Home Decorating Accent
Pillow shams and bolster covers were popular through the decades of the Victorian and very early 1900's. They served as a decorative cover for the pillow, removing, before retiring for the night. During the day, the bed would always look tidy, as well as pretty. when the shams and bolster were laid back over the pillows. You will find these covers made of fabric, embroidery and lace, some more fancy than others. Sometimes the bolster covers could also be used for sheet returns. Again, this was a embellished cover laid over the top of the plain sheet for a decorative look.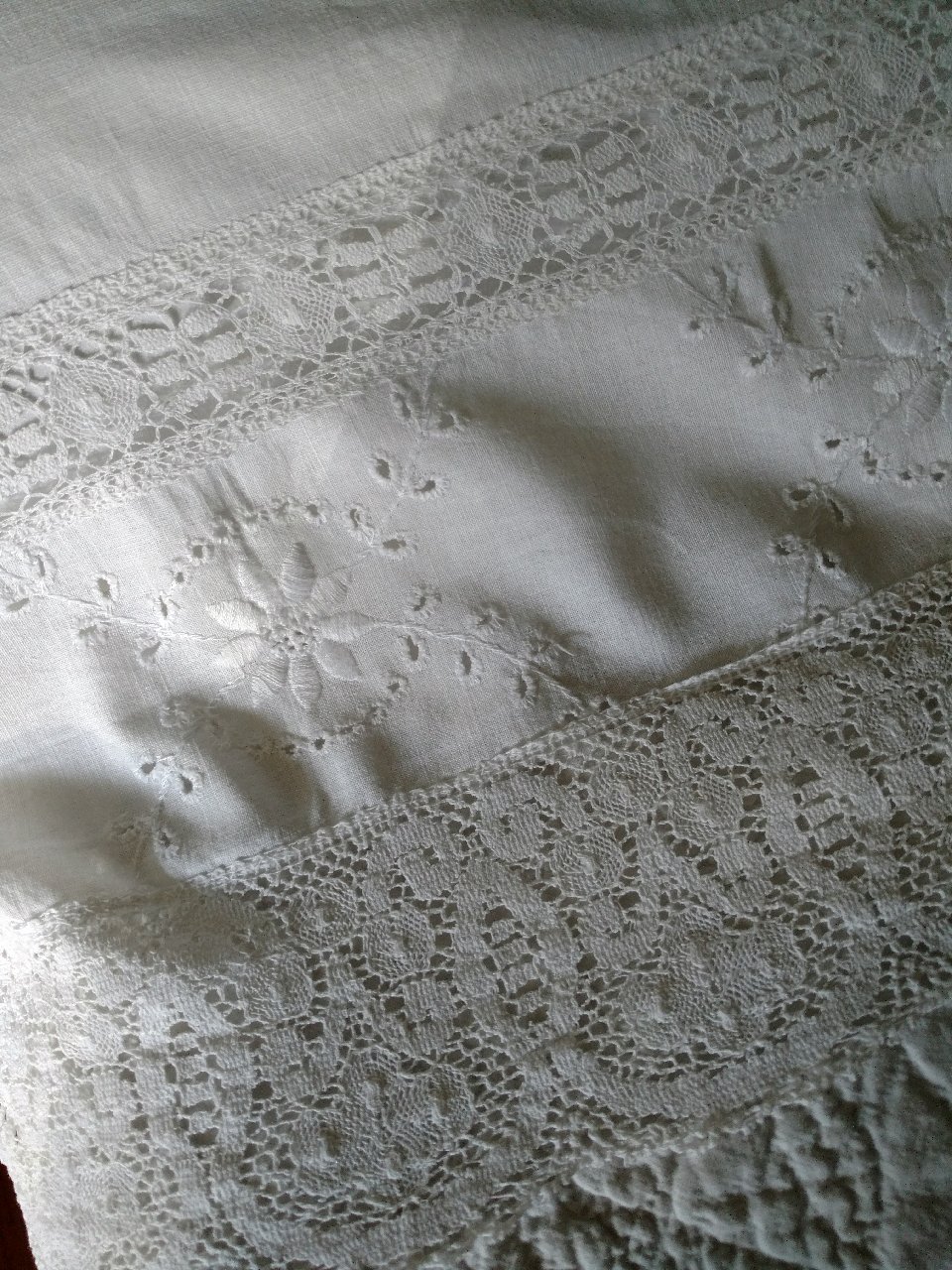 A lovely example from the early 1900's ~ Edwardian era, made of white cotton with machine wide lace. Panels of embroidery is a extra touch. Here is a lovely addition to dress up plain bedding.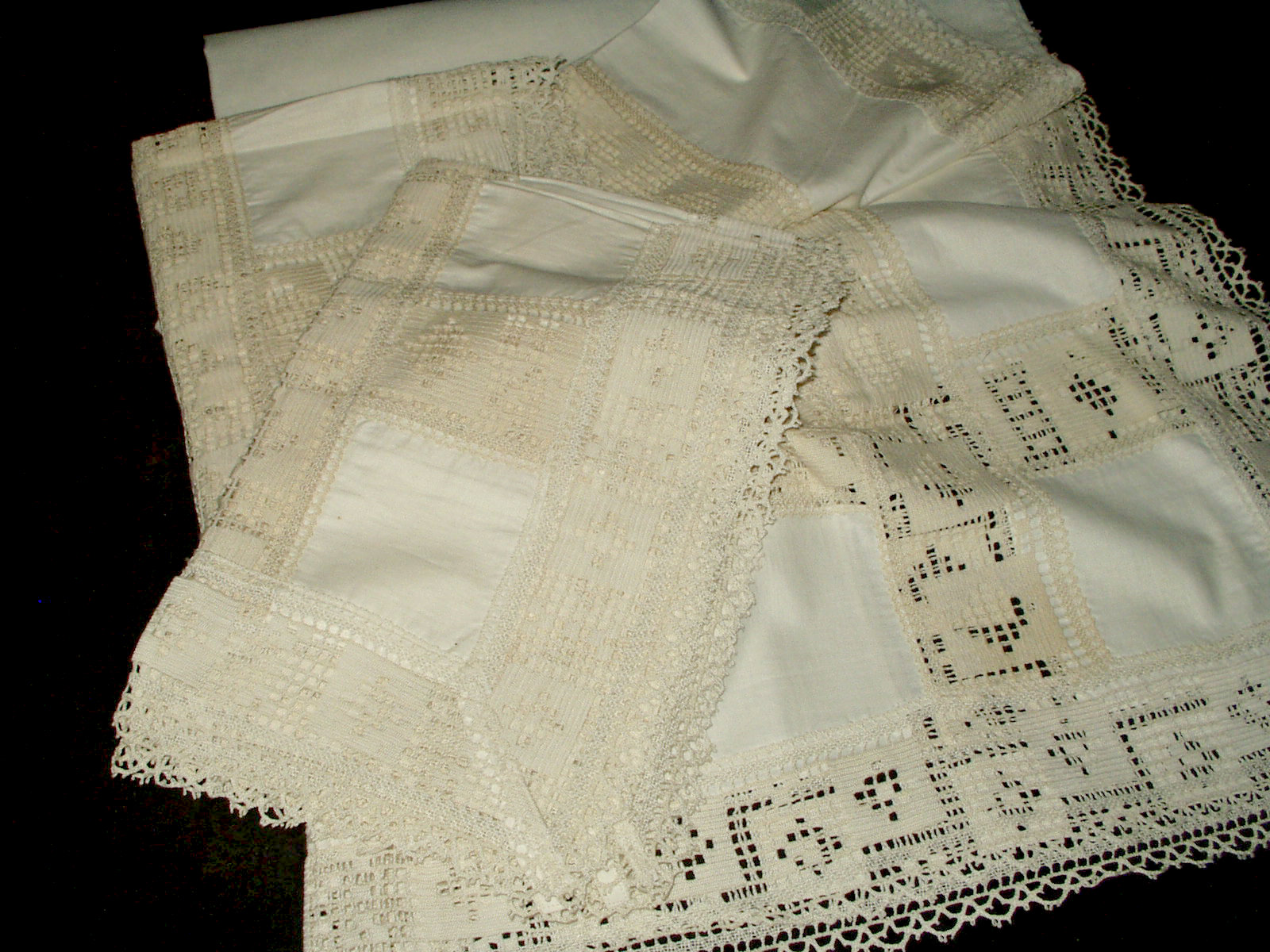 Here is another bed set consisting of a pair of shams and a bolster cover. Dating somewhat earlier than the above machine lace bolster, this set has never been use. Made of fine cotton fabric with hand crochet filet lace edging and insertions.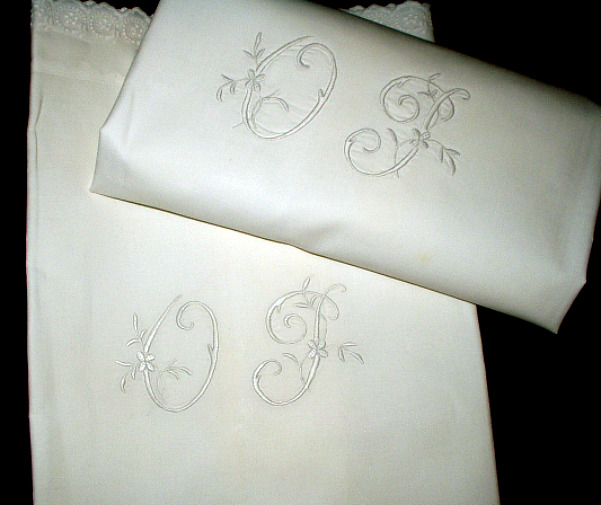 Perhaps you are in love with beautiful monograms. This pair of late Victorian shams display lovely needlework embroidery as well a pretty edging in whitework embroidery. Again, a fancy set to dress up plain bedding.
Any of these shams or bolsters would add a little history to your love of making your house your home.