Christmas Inspiration From The Past ~ Decorate Your Home Merrily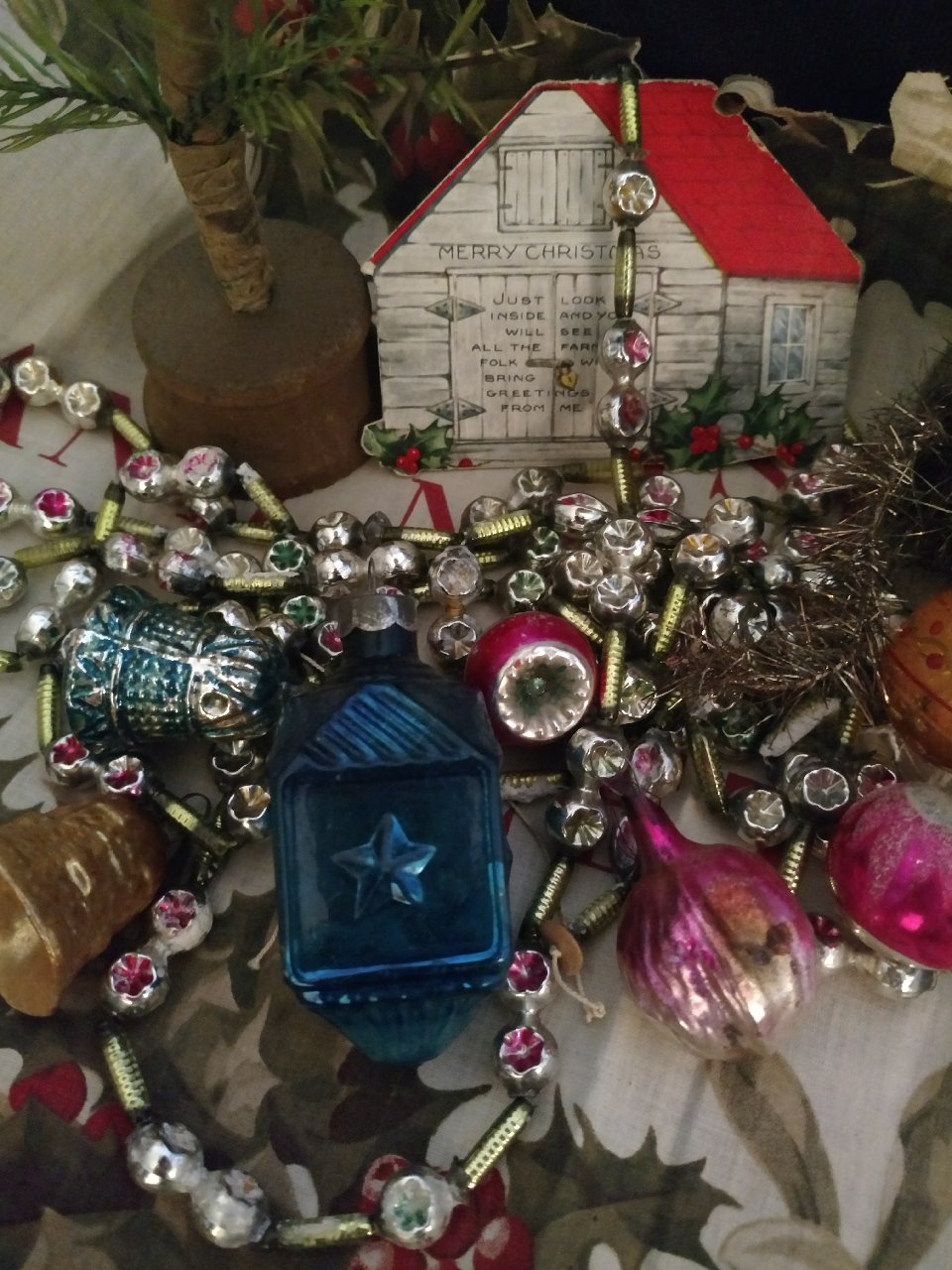 Start your Christmas season with decorations from the vintage past. Old or not so old, it a fun way to personalize
your own festive celebration.
Shop The Gatherings Antique Vintage for lovely Christmas tree decorations such as the glass garlands,ornaments and Christmas greeting card as shown. Items shown are from the 1920sto 1950s era.
Perhaps paper scraps ornaments embellished with tinsel is a favorite. We have those, too.
Just shop the holiday category to find more treasures.