Civil War Era Original Wire Dress Skirt Hoop With Pat'd Dates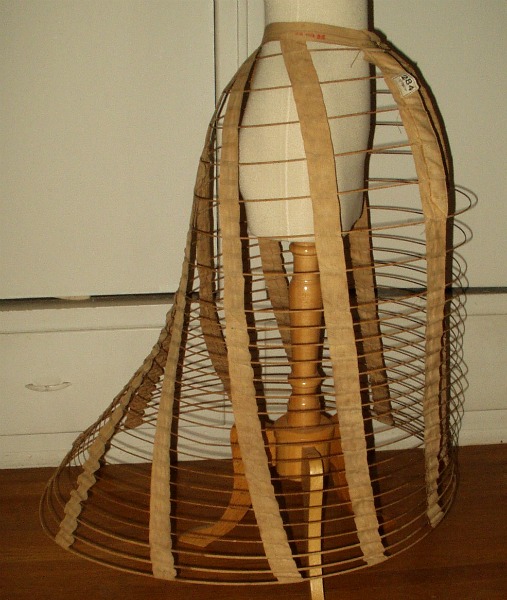 Here is a wonderful original Civil War era collapsible wire skirt or dress hoop. The wires are covered, although overtime some wires are now exposed. Buckle on the waist band to adjust the fit. Also on the waistband is stamped the word "Zephr (name of company or style of hoop? - I think the latter). Also stamped on the waist band are three pat'd dates although very difficult to read. One month is April 6 and the other Oct. 28. It appears this last date is followed by the year 1864 or maybe 1868, however, the printing is faint and hard to read.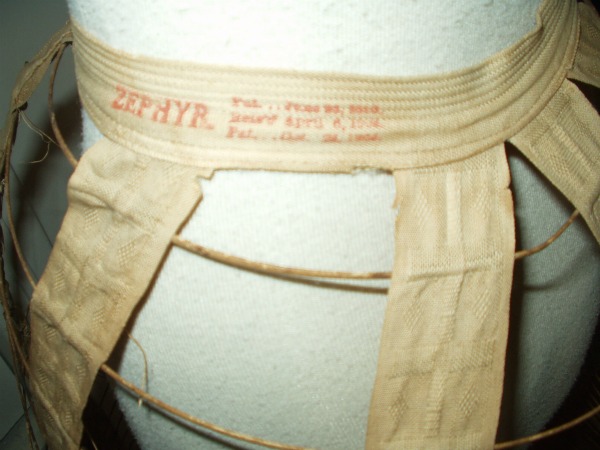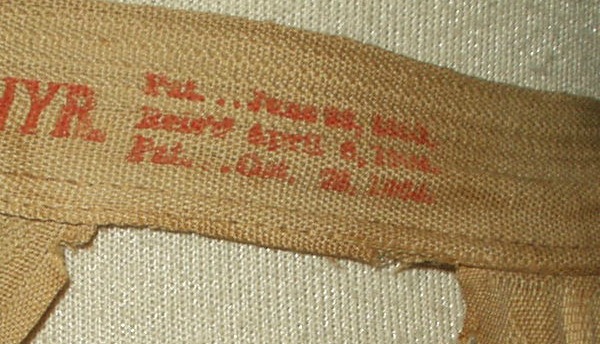 From the style of the hoop, it does appear it is from the Civil War era.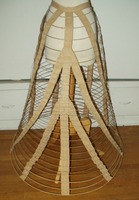 Condition of the hoop is very nice with only a couple of minor flaws, such as a couple of brass tips from the wire protruding from the pocket in the tape. Some oxidation on the tape and one tape does have a small fabric piece missing. Length of the hoop is 33" long down the side front. 37" long down the center back. Waist is 24" but would adjust somewhat.
Wonderful underpinnings example from the time period.