Early 20th Century Stamped And Tinted Textiles To Embroidery
The wonderful stamped embroidery sewing projects so available during the earlier part of this 20th Century are amazing. Looking through catalogs of the time gives one the feeling there were no end to the type and variety of projects for ladies to work a deft needle upon. Such as this delightful button bag.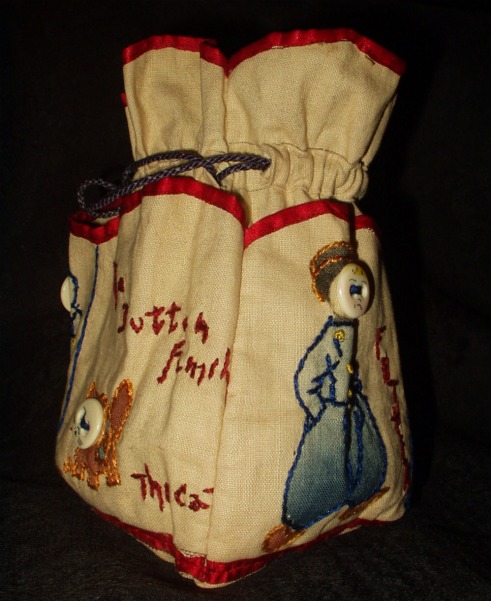 Purchased as flat goods, the figures are stamped and tinted, to be outlined in embroidery stitch. The bag was then either machined or hand stitched together.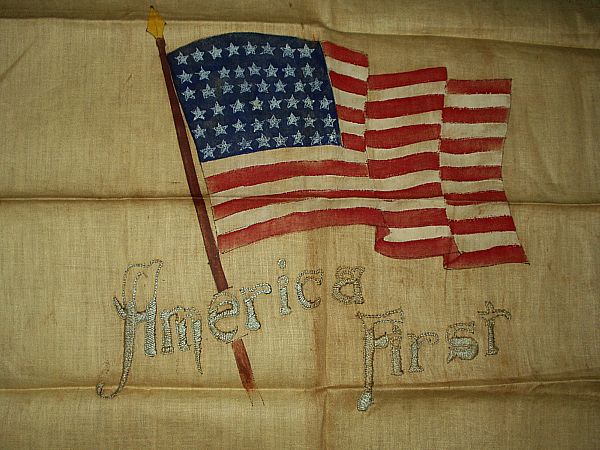 Stamped and tinted pillow top were a favorite to embroidery for accenting the home's decor. Subjects were varied from garden flowers to abstracts to ones, such as the above, a love of country, the American flag.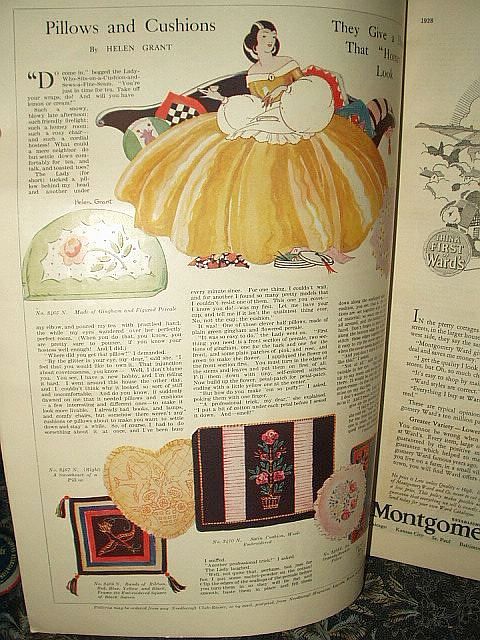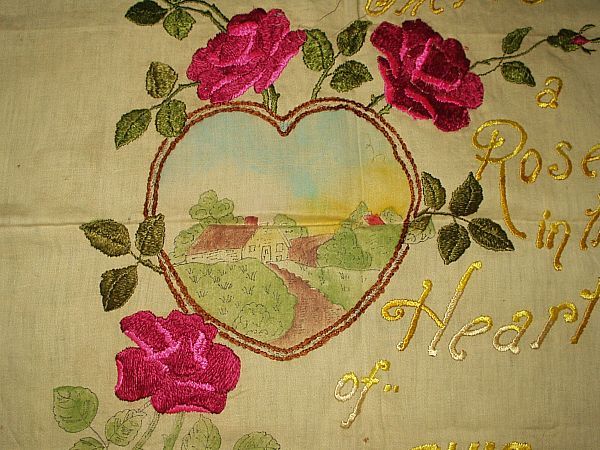 Another wonderful early pillow top. This one is embroidered with a sweet sentiment motto.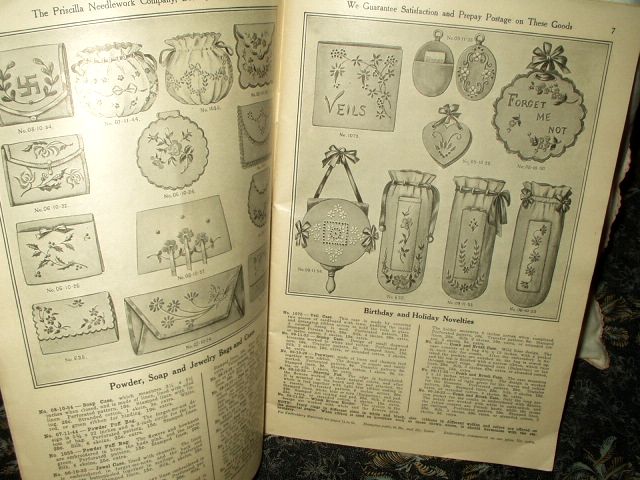 The Needlecraft magazine and the Priscilla Fancywork needlework catalog are only two of many publications available which offered for sale needlework goods . Catalog in photo above is dated early 1900's.