Embellishments Trims ~ The Accent Of An Antique Or Vintage Dress
Embellishments! The extra touches and accents applied to a dress, be it appliques, insets of lace, lace trims, both of hand work or machine trim, or ribbon. All were applied to a Victorian or Edwardian dress, with many used in conjunction with each other. Dresses from both of these time periods were elaborately made and embellished. All trims photographed are from the late Victorian to 1920's flapper era.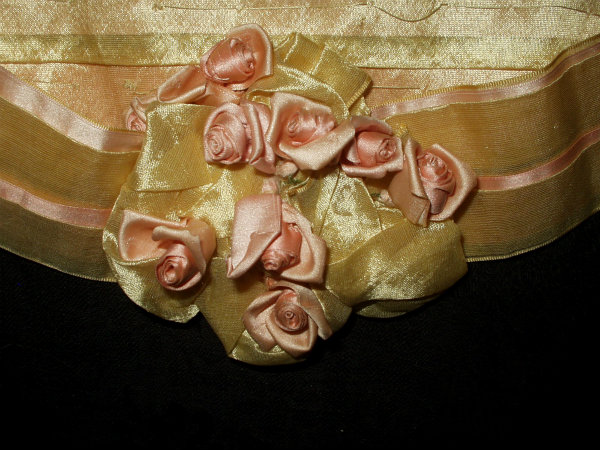 A gorgeous belted sash hand made of ribbon and rosettes would be a an impeccable accent to a small waist.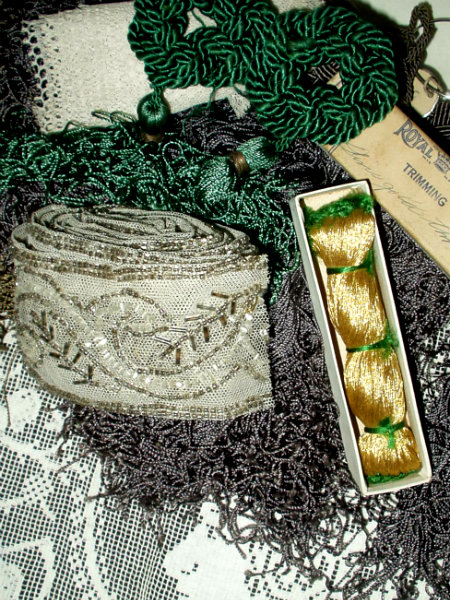 A variety of trims, including a silver beadwork on net. A wonderful boxed gold metallic thread and an assortment of colored tassels. Beautiful pieces for creating costumes of the day.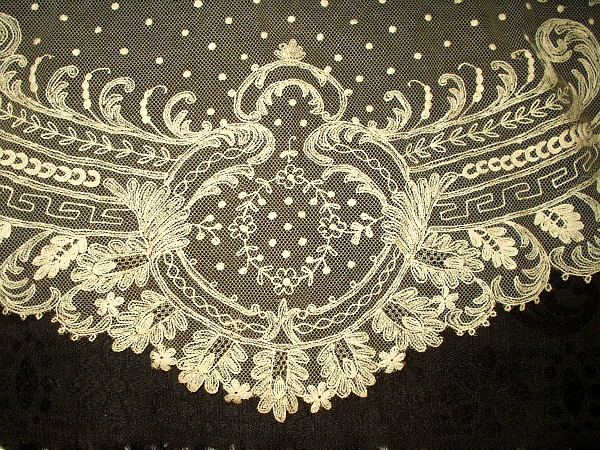 Extraordinary laces were a compliment to beautiful silks, satins and other discerning fabrics. This is only a small sample of the glorious embellishments that were available.