Fine Victorian Edwardian Hand Made Needle Work Table Bed Linens ~ A Daughter's Trousseau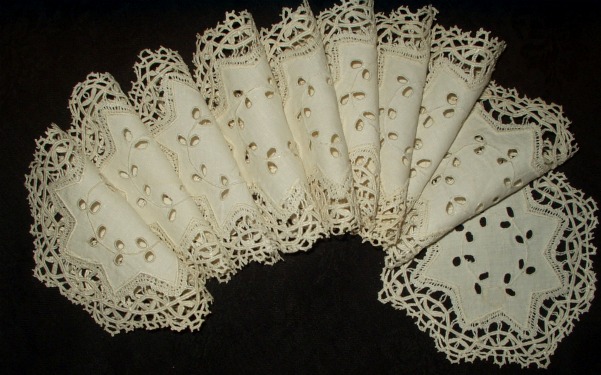 The beauty of elaborate details, along with fine workmanship, is so evident in the making of beautiful table and bed linens. Not only for one's self, but many gorgeous pieces were included in a daughter's trousseau. A customary practice from the Victorian time into the early part of the 1900's.
Making of these items might start at a daughter's early age, so by the time of marriage, her trousseau would include the needed requirements of setting up housekeeping.

I recently acquired a small collection of these textiles from a trousseau, with a number of them remaining unused. As I look at these lovely textiles, I reflect on the mothers, grandmothers and even other relatives, who lovingly bestowed their fancy work to fill a hope chest.