From The Collectible World ~ Vintage Thanksgiving Decorations & Other Treats
Paper mache turkey candy containers were a favorite party favor. These colorful fowl held small sweet treats for young at heart.......now, who couldn't resist... whether you are young or old. There are many styles of these gobblers, from the 1950's type above, to the early type with metal feet. The best were made in Germany.
What could be more fun than this table decoration for a Thanksgiving feast. This pumpkin says it all! Served up in a wonderful old 19th Century white ironstone punch bowl, it is a smashing accent!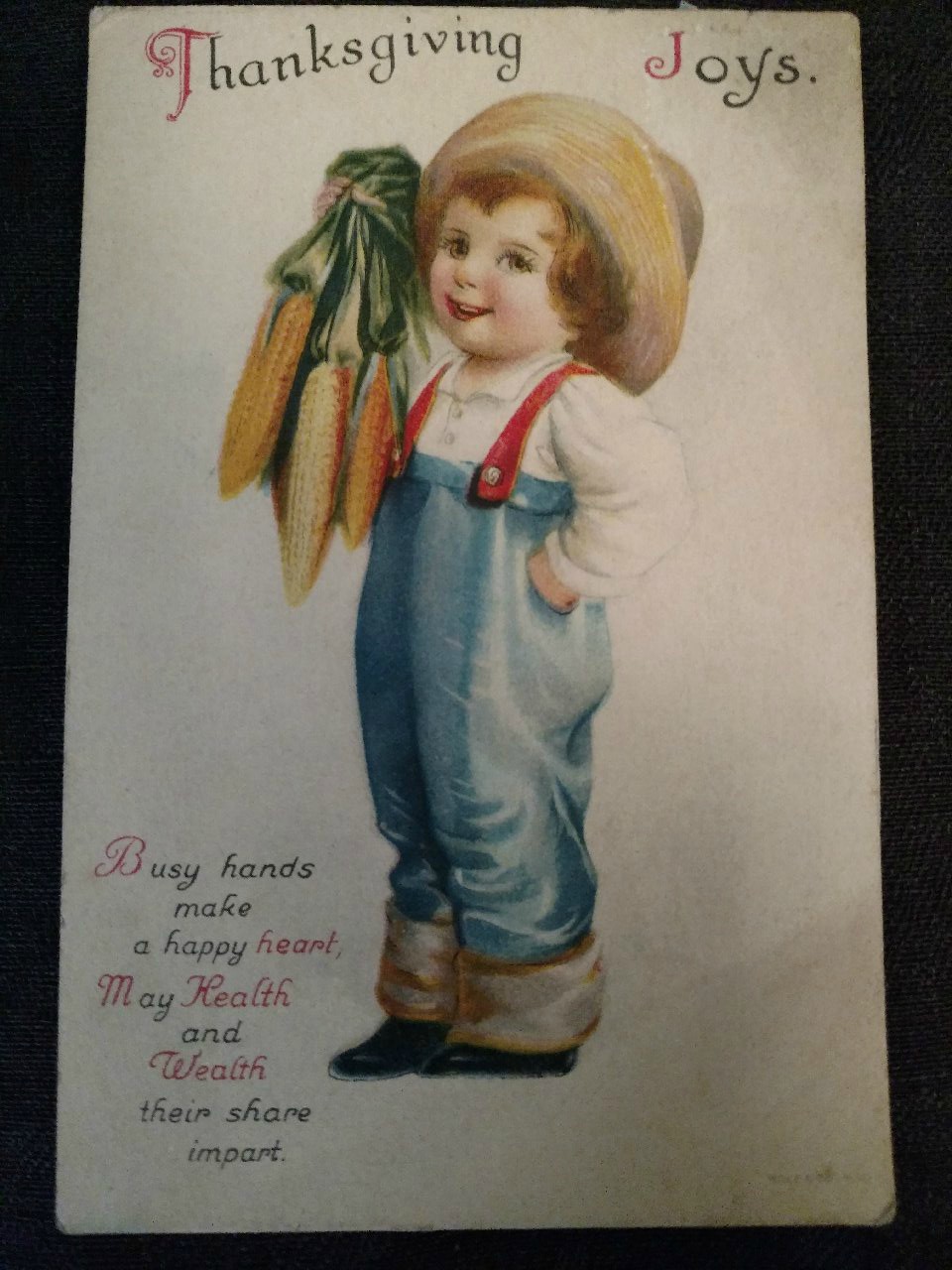 In earlier times, the sending of postcards was a way of sending a quick message. As technology developed so did the rage for sending these small pieces of art.
This adorable vintage Thanksgiving postcard is dated 1921. Printed by Wolf & Co., N.Y., the card features a young child wearing rolled up overalls, shirt and large straw farm hat. Holding in his hand, ears of corn. A Thanksgiving greeting is also included near the bottom side.
A hand written message on the back of the card is addressed to Charles Fletcher.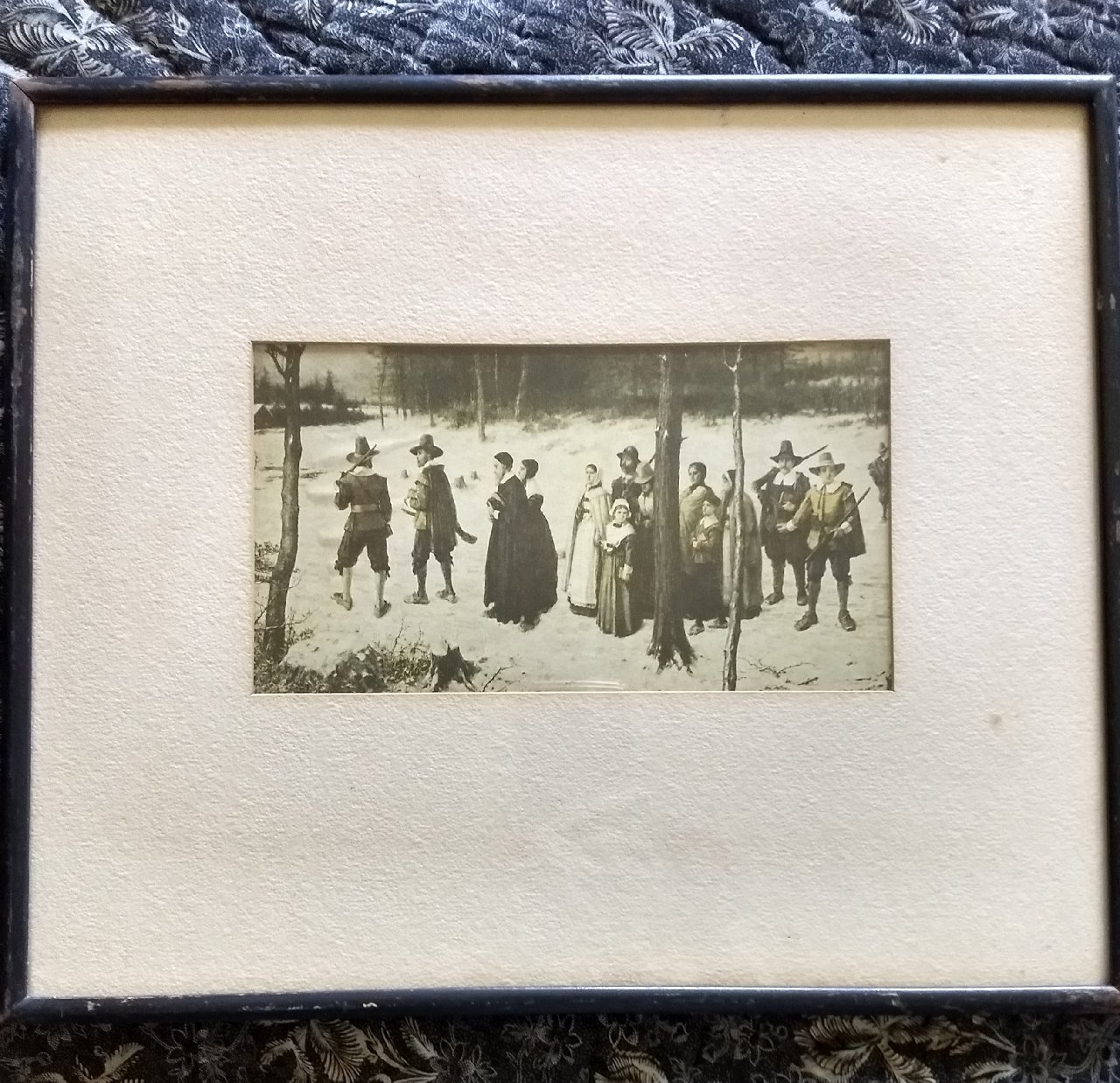 Thanksgiving, an important holiday of giving thanks, can only be reflected in the pilgrims. Their struggle of survival and fortitude, to find a better life and religious freedom at their settlement of Plymouth, Ma.
This print is from the 1920's or 1930's. Still in the original narrow black wood frame, the print shows folks walking to church. The print is by George H. Boughton.