From The Generations Past ~ The Ever Popular Sailor Suit For Little Folks
Now, this little sailor suit dates from the vintage years of the 1920's. Its pretty darn cute, isn't it? Made of blue cotton, the suit was, also, found with a pair of blue with white stripes long socks to match.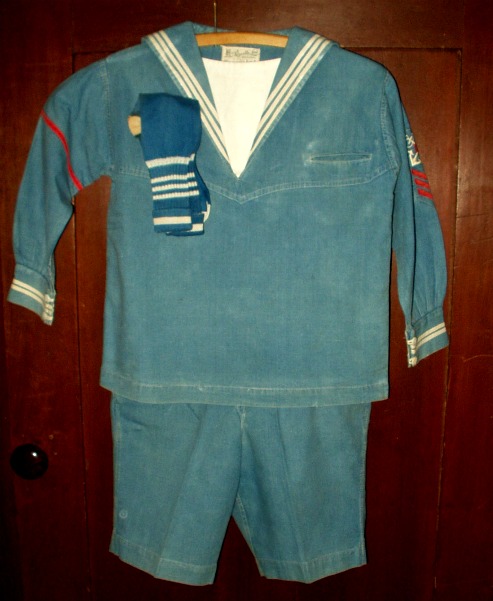 The top features long sleeves with buttons at the wrist. Red stripe on one shoulder and boat/anchor on the other. Slash pocket on one side of the top. The short pants button on either side of the waist, as well as one button on the hip. It is a store bought suite with the label from H & C Company, New York. Label also indicates the size is a 7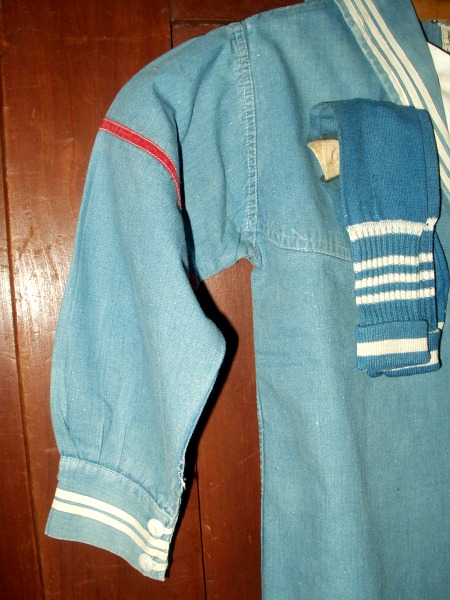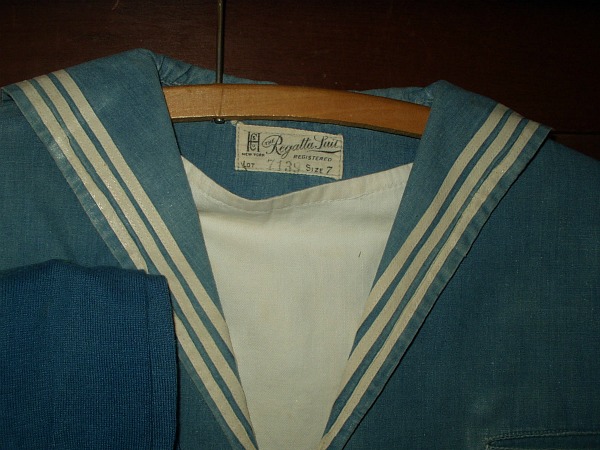 Ready for the Regatta!