My Secret Garden ~ A Story To Tell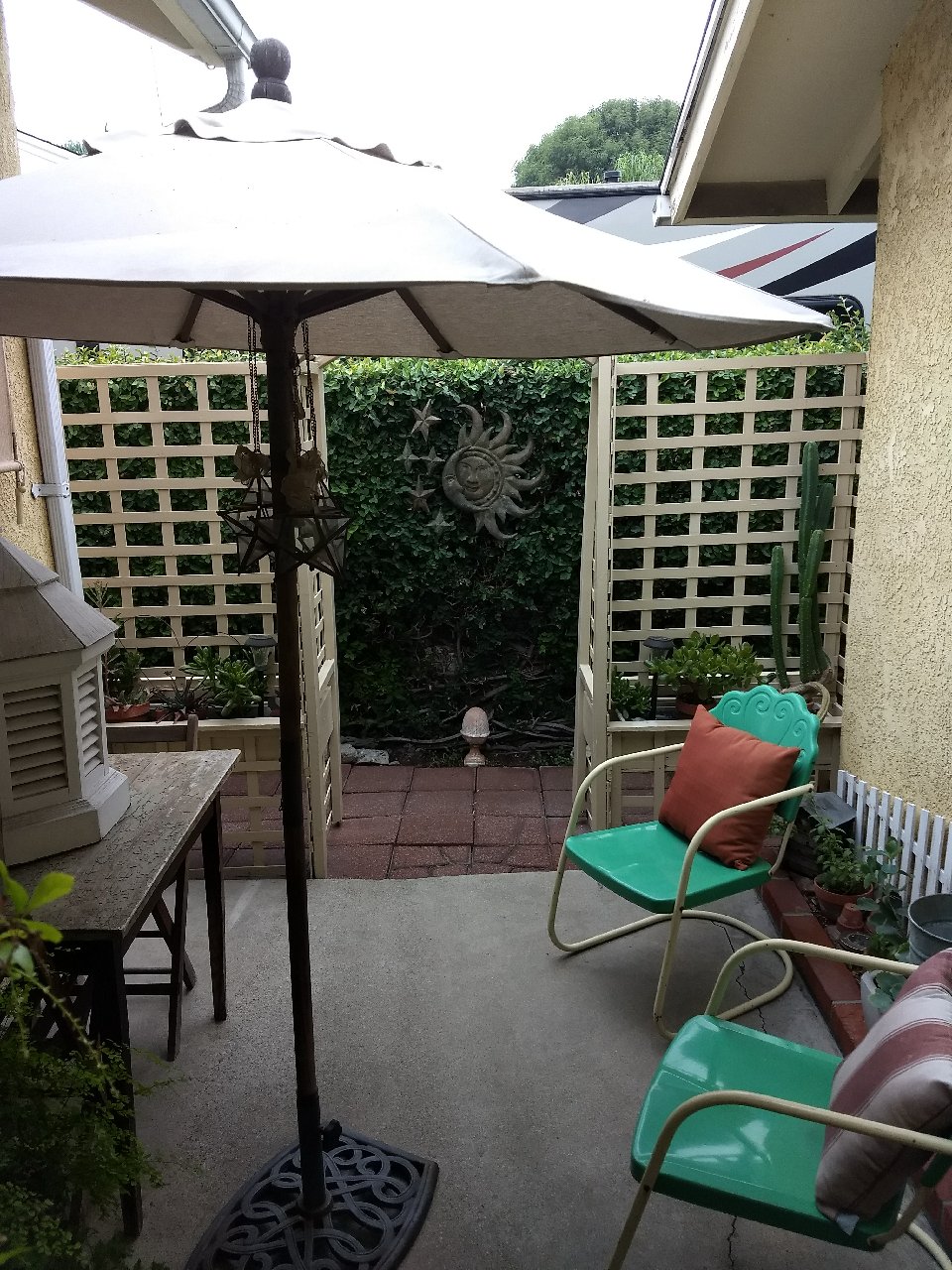 Here at The Gatherings Antique Vintage, a short term of respite is welcome relieve in the "secret garden". Aptly named, as this sheltered area is situated between three building walls and a vine covered block wall. Secluded, its a pleasant place for sipping coffee or catching up on phone conversations.
It is also a spot that has stories to tell, stories of long ago vintage purchases, from the delightful acquisition of the metal chairs from a farm auction sale, near my hometown in Ohio. Taking them apart, by my father, boxing for shipping, and then reassembling by my husband, here in California. The wonderful memories the chairs have generated from that time forward, and will continue on to tell their story. Other antique and vintage pieces which fill this area, are the early 1920's Bauer red clay flower pots. The clay walls of these pots are so thick. I am amazed at the difference between pots then, compared to the clay pots of today.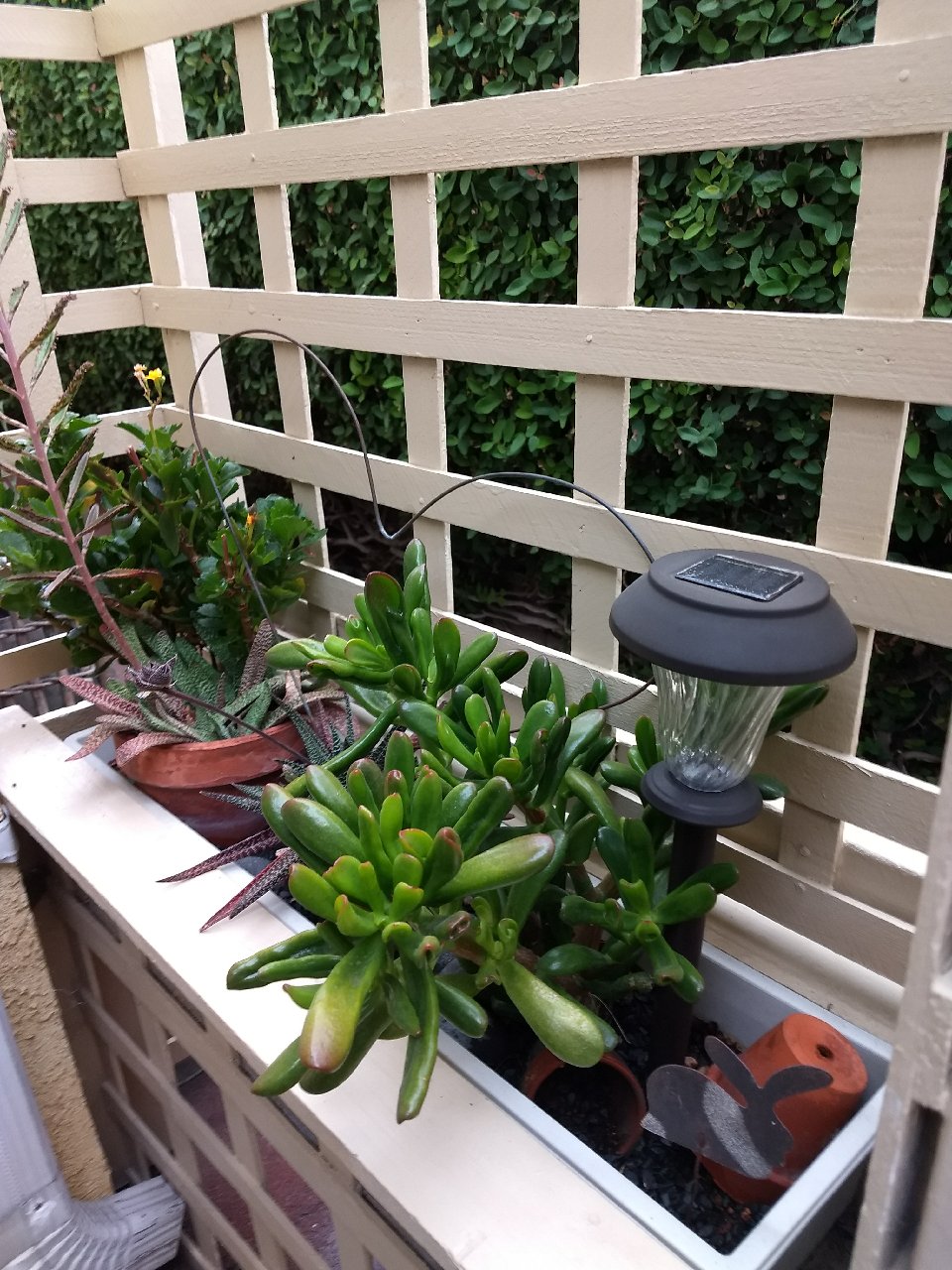 The arched arbor is one my father built for me, on a visit to California. I always had projects for my dad, when he and mom would come. He often told me if I didn't have something for him to do, he wouldn't stay too long. My home is filled with his love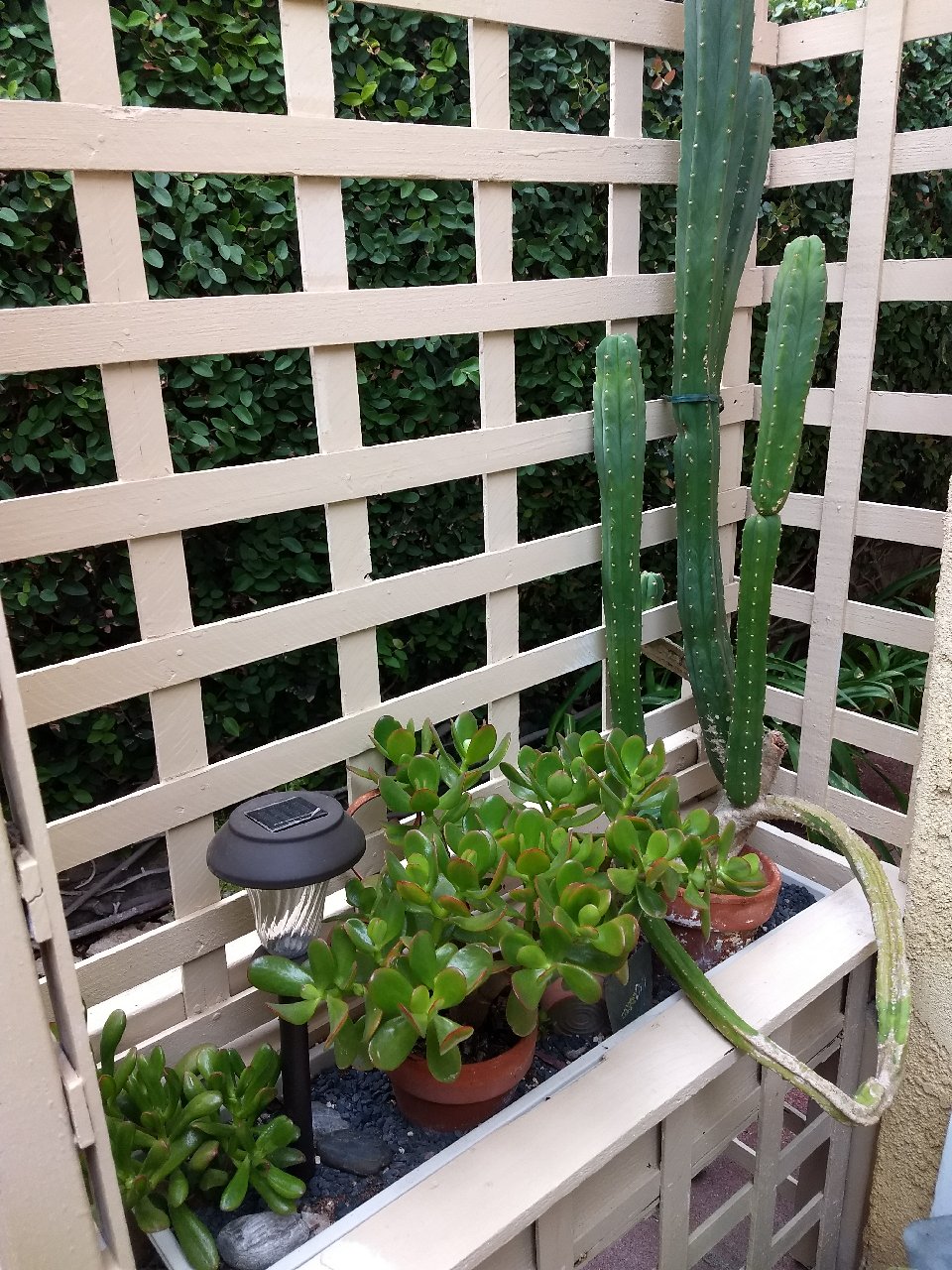 The planter boxes, on either side of the arched opening, I had envisioned possibilities of morning glories, sweet peas, marigolds blooming their heads off....all of which failed. Too shallow, too hot, for most flowering plants, I found. So I turned to succulents, rounding up most plants from my own gardens. I spend a couple of hours adding artistic touches to form what you see! Oh yes, another story ....that tall cactus, in the corner. Well, a trip to the drive-in swap meet, with my then 5 year old in tow, resulted in "I want that cactus, mom!" He wasn't to be dissuaded. So after he grew up and left home.....didn't take his cactus,did he. Well, at least not yet..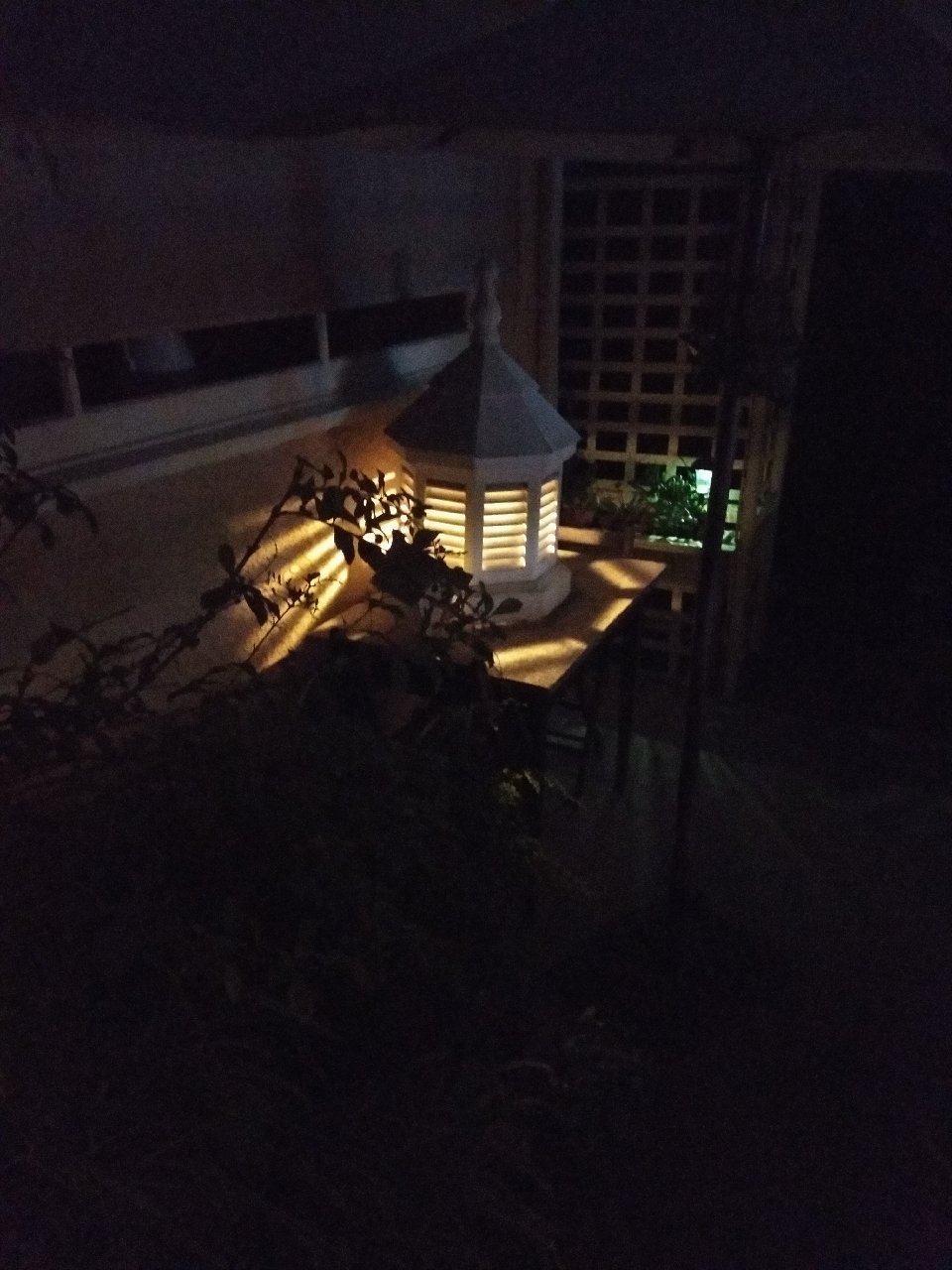 The lighted cupola on the table is a recent story to tell. Walking my two furry buddies not long ago, I found this cupola sitting by the curb. Upon asking the workman nearby, I found they had sat it there for anyone that would like to have it. I told them that could be me, but with two dogs and walking, I didn't think I could manage. No problem, it was delivered to me within a short time. As you can see, it makes a very attractive night light.
Is this the end of my story? Not really. Every treasure has a story to tell. There are more around the corner. Do you have a story to tell?