Printed Kitchen Tablecloths ~ Vintage 1940 to 1960
Words to describe these charming printed tablecloths, would be cheerful, fun, serene, romantic, and, of course, fond memories.
If you are collecting, labels to look for are Wilendur, Spring Maid, Startex, Simtex. Labels of souvenir state cloths may be Cactus Cloth or Yucca Print.
Made of cactus cloth, this 1950's tablecloth certainly has a tropical influence.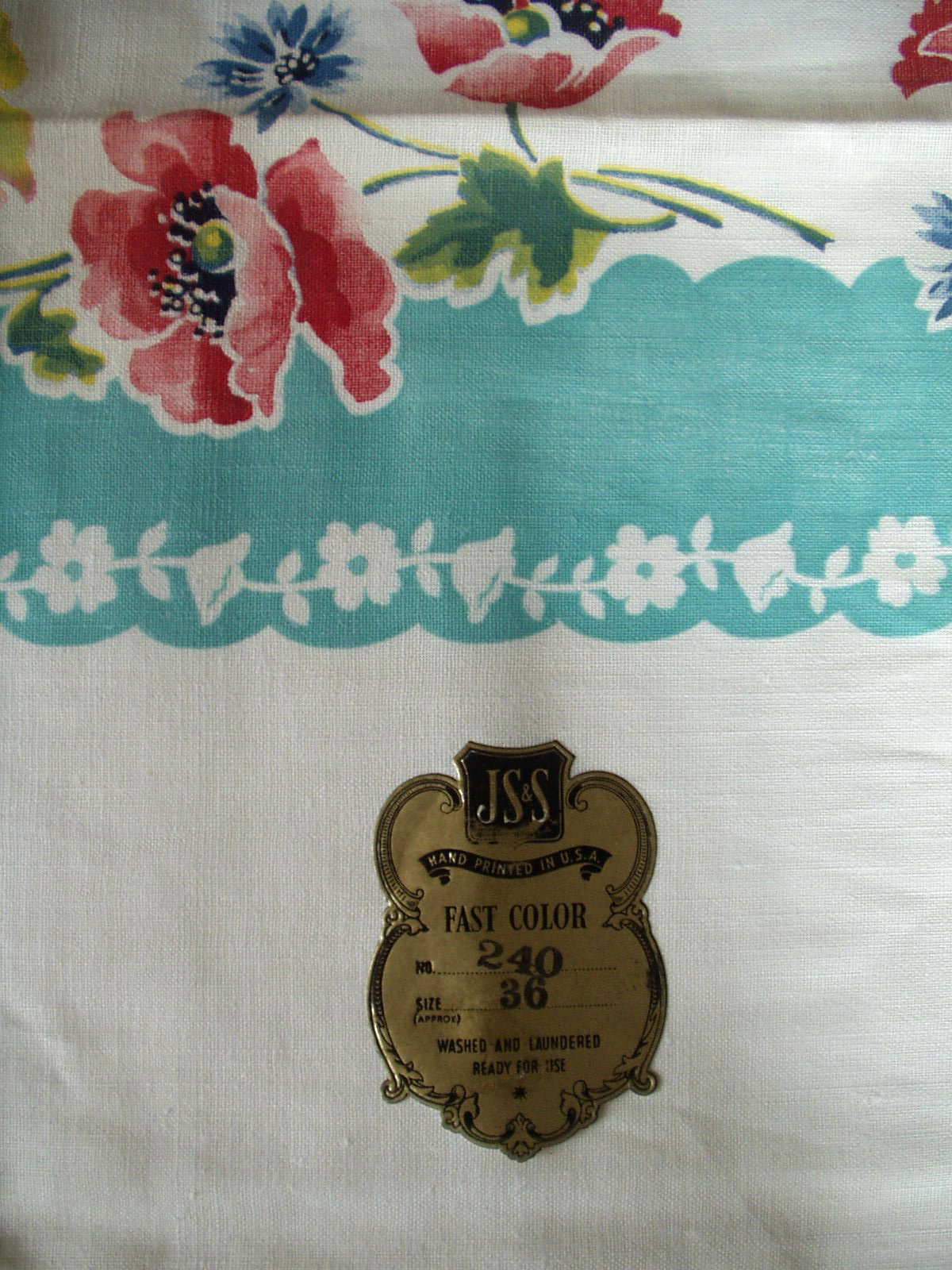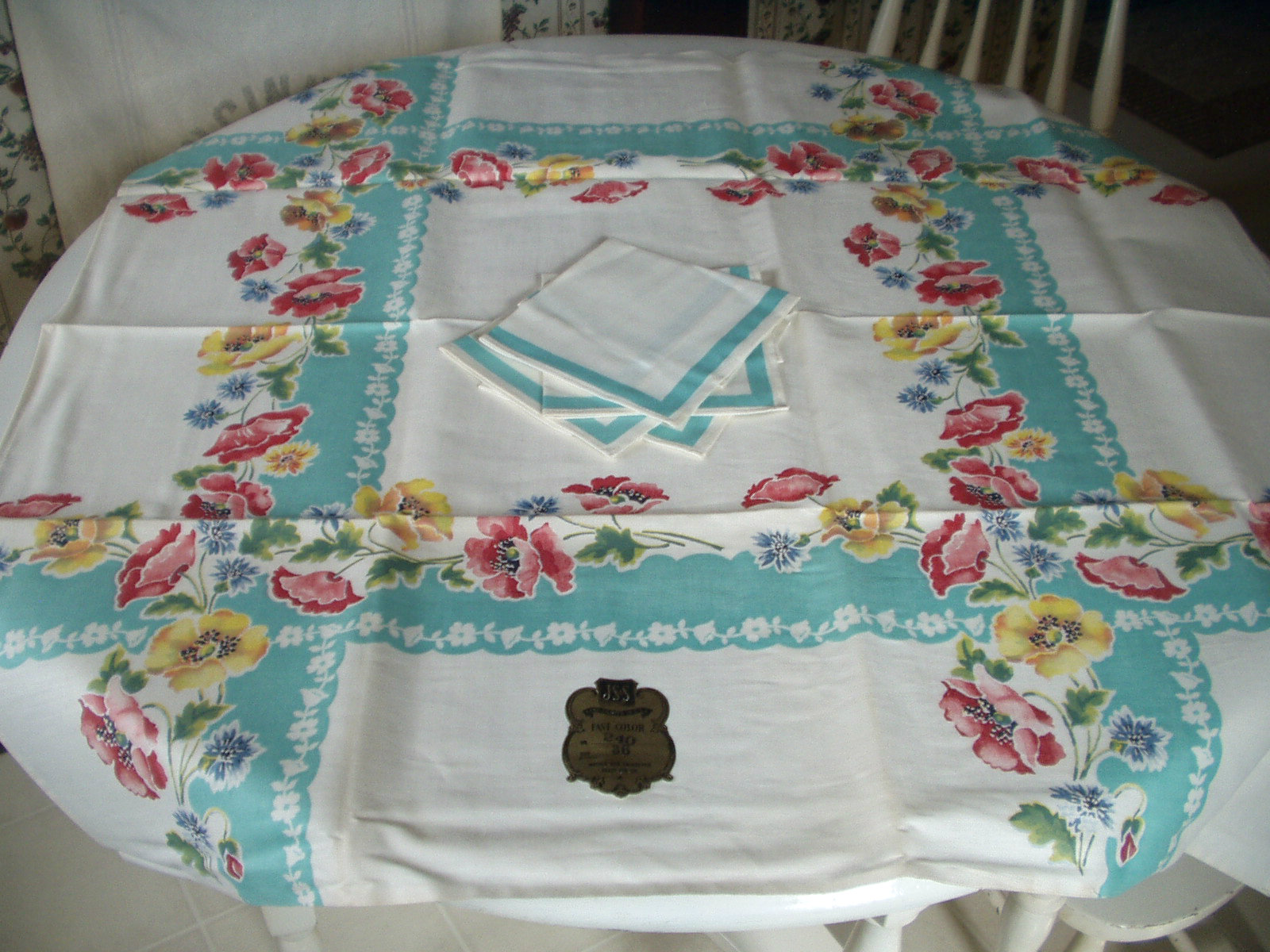 Always a pleasant surprise to find a vintage cloth never used and with the original box, such as this one.