Silks, Satin, Printed Ribbons ~ A Collection From The Victorian 1920's Era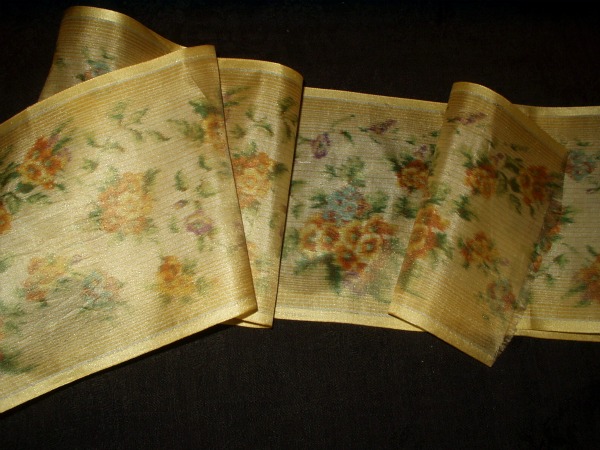 A very attractive silk taffeta printed flora ribbon dating from the late Victorian - Edwardian or 1920's era. This found piece is unused condition.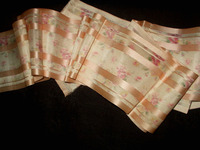 Another equally pretty floral ribbon from the Victorian Edwardian 1920's, as the yellow floral ribbon above. This silk taffeta ribbon has solid pink stripes in a satin finish. Again, it is unused condition.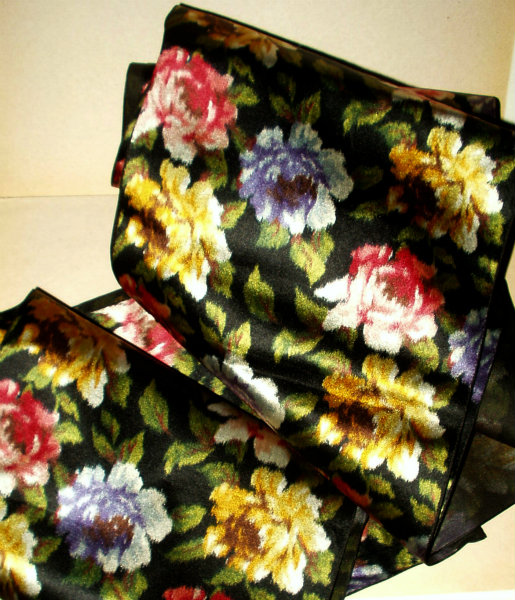 This is just an incredibly gorgeous ribbon from the Late Victorian - early 1900's era. The ribbon is a silk satin with almost a "brushed" surface. An elegant black background with roses in various colors covering almost the entire width and length.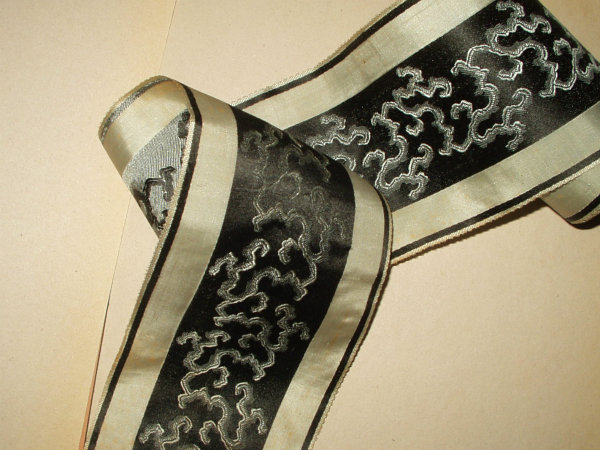 An antique silk taffeta ribbon from the Victorian period. This geometric ribbon is earlier than the printed floral ribbons above. May have been suitable for trimming millinery hat or bonnets. This ribbon is in FABULOUS condition.
Although all of the ribbons photographed have been sold, a nice collection of early ribbons can still be found. Look for moire, water taffeta, velvet, silk, printed floral, faille and geometric, just to name a few. Happy Hunting! Start with shopping The Gatherings Antique Vintage for your antique and vintage ribbon needs.