Sneak Preview ~ Spooky Vintage Halloween Costume Wicked Witch Black Cat Decorations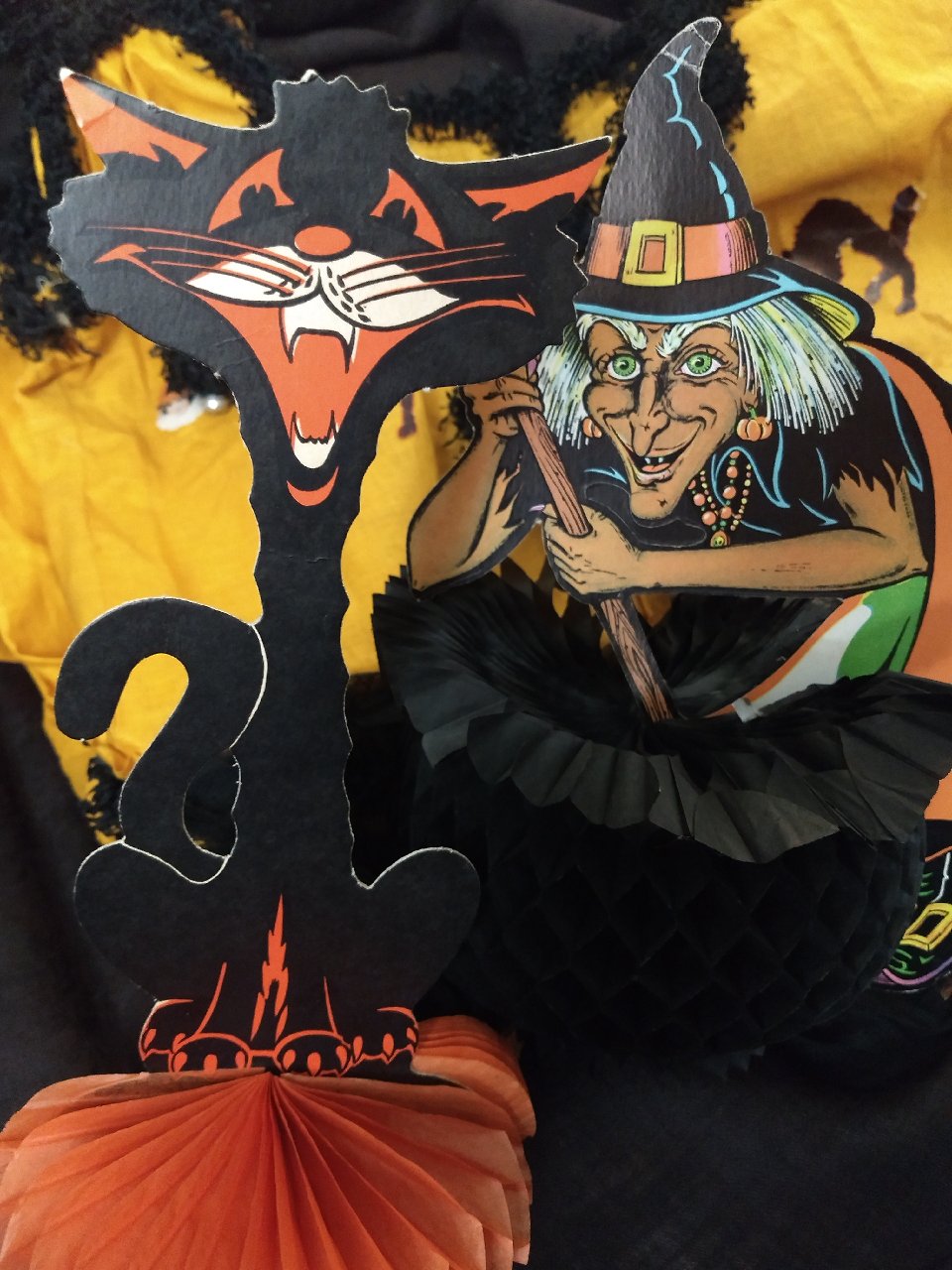 Here's a sneak peek of "coming soon" vintage Halloween offerings from The Gatherings Antique Vintage. Things that go bump in the night are always a delight, especially ephemera collectibles, such as the Beistle witch stirring her black kettle or the long neck black cat howling at the moon. Both have fold out honeycombs.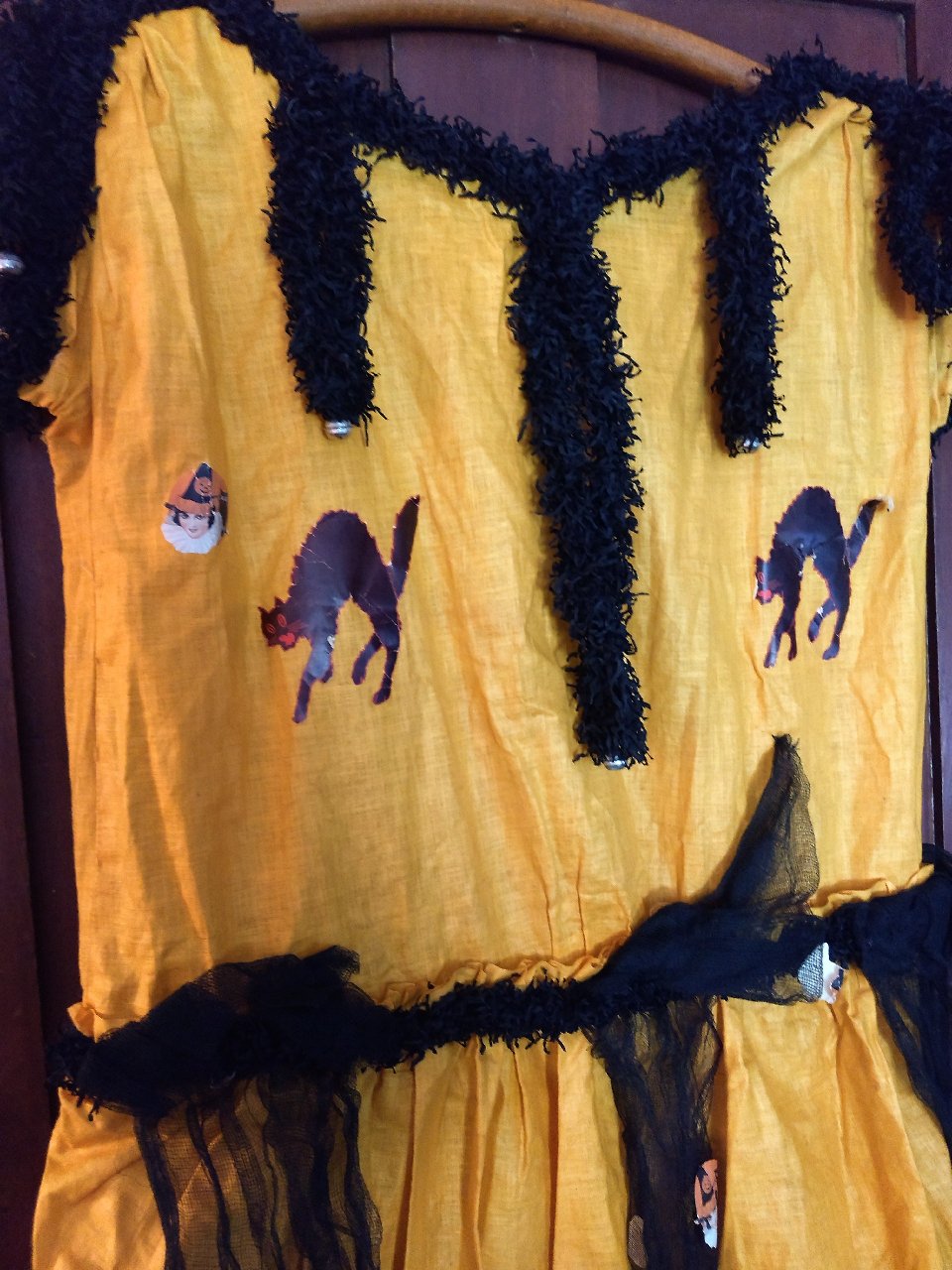 Interested in early vintage costumes? Wow! Here is a must for that display. The 1920's dress is made of orange gauze, with streamers of black netting decked out with paper Halloween stickers. Now how cute is that for trick or treating.
So stop on by The Gatherings Antique Vintage to see these items soon plus other updates of more amazing finds.