Stitches Of The Past ~ Antique And Vintage Crochet Sampler Stitches Book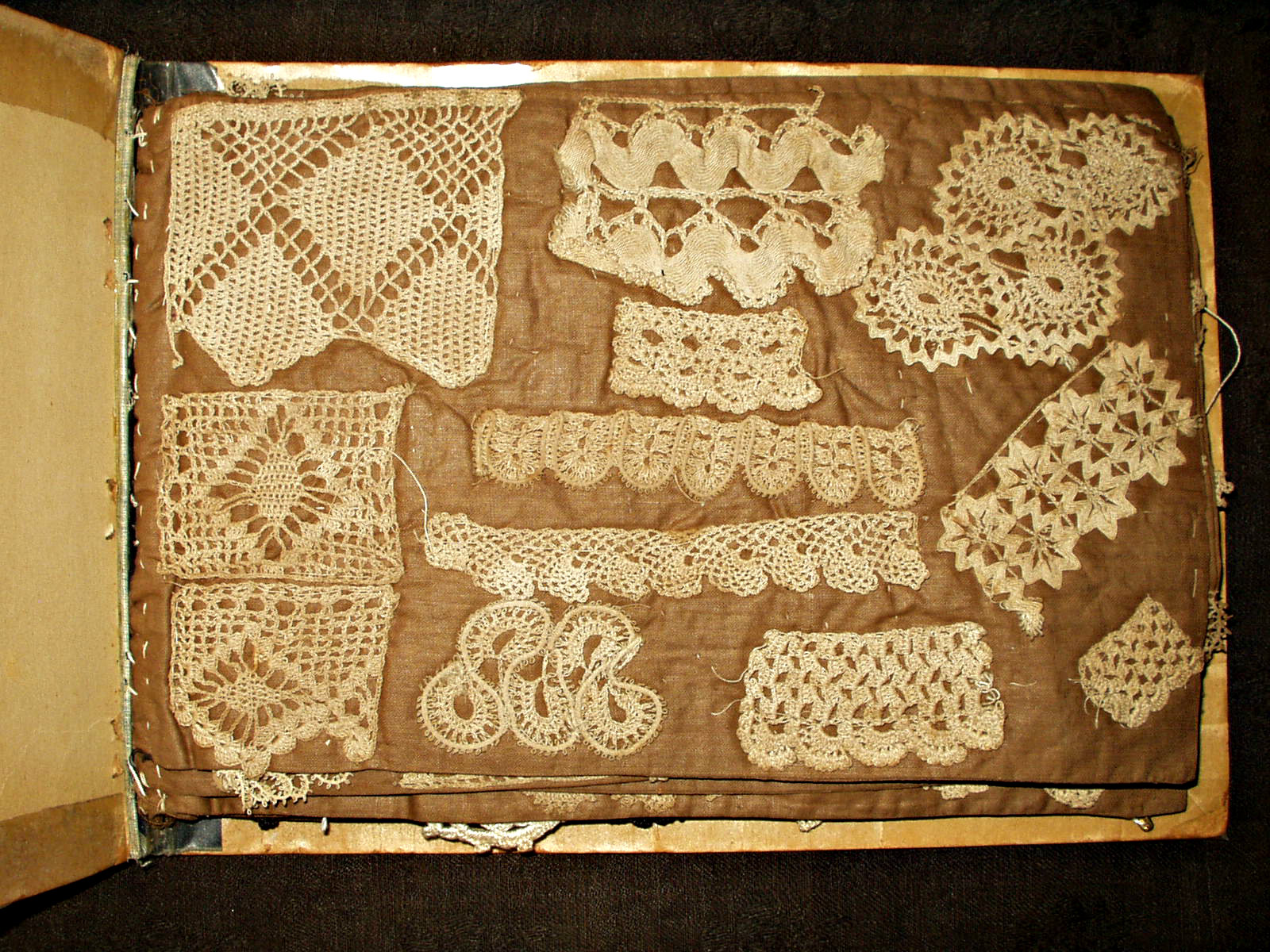 During the late Victorian era and well into the early 20th century, sample stitches of hand crochet were saved as reference for one's self or, sharing with others. Often times small pieces of completed stitches were stored loosely together in a box. Other times, the samples were neatly placed in simple or elaborate home made books The more fancy books were covered in cloth, then embellished with beautiful needlework . Again, the cloth pages inside the book could be simple or elegantly embellished. The above book is more of a simple style. It does have cloth pages in which each crochet example is secured with a few stitches. The outside covers of this book is quite simple, being no more than a cardboard binder. The book consist of 14 pages of a variety of crochet samples.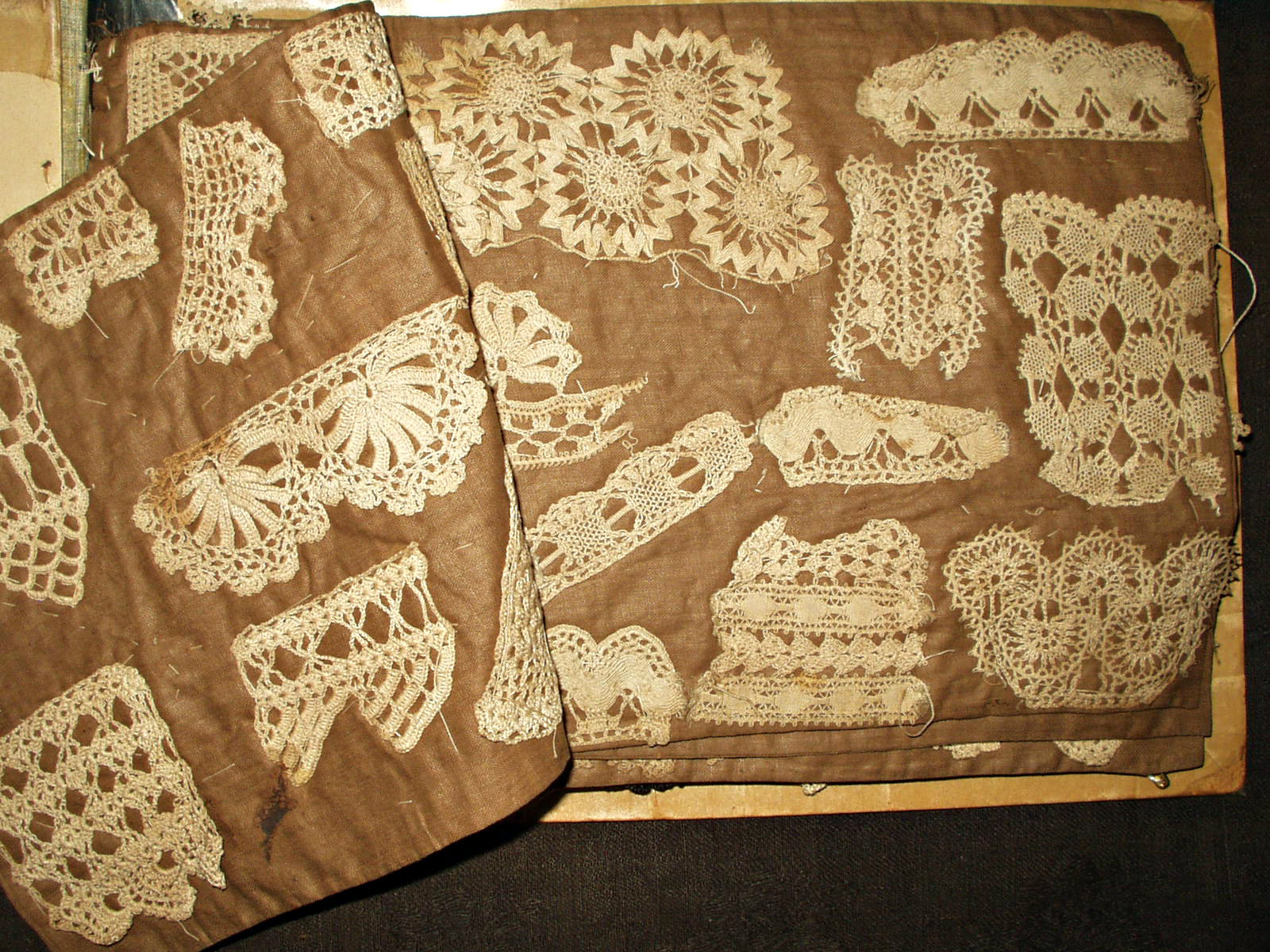 Interested in collecting? Look for other sample stitches and school girl sewing samplers.