The Color Of Blue ~ A Peek At Primitive Country Textiles
What says country farmhouse primitives? Well, many things ~ from time-worn fabrics, to make-do household items, to other basic needs of the simple homesteader. Add this element to color and it opens a new realm of delightful comfortable pleasure.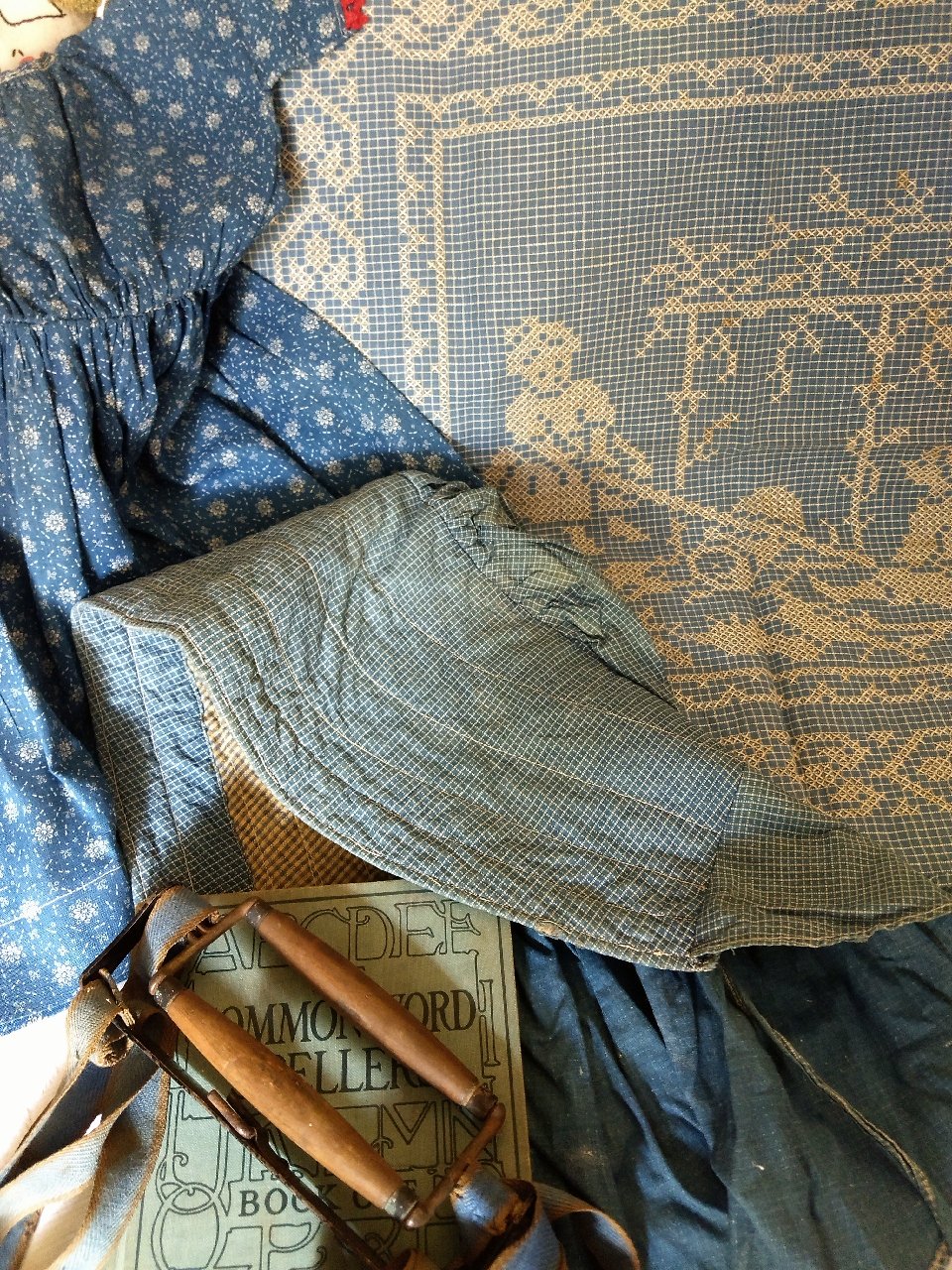 All from another time, The Gatherings Antique Vintage is offering a a quick peak of up and coming attractions to be listed on the web site within coming days.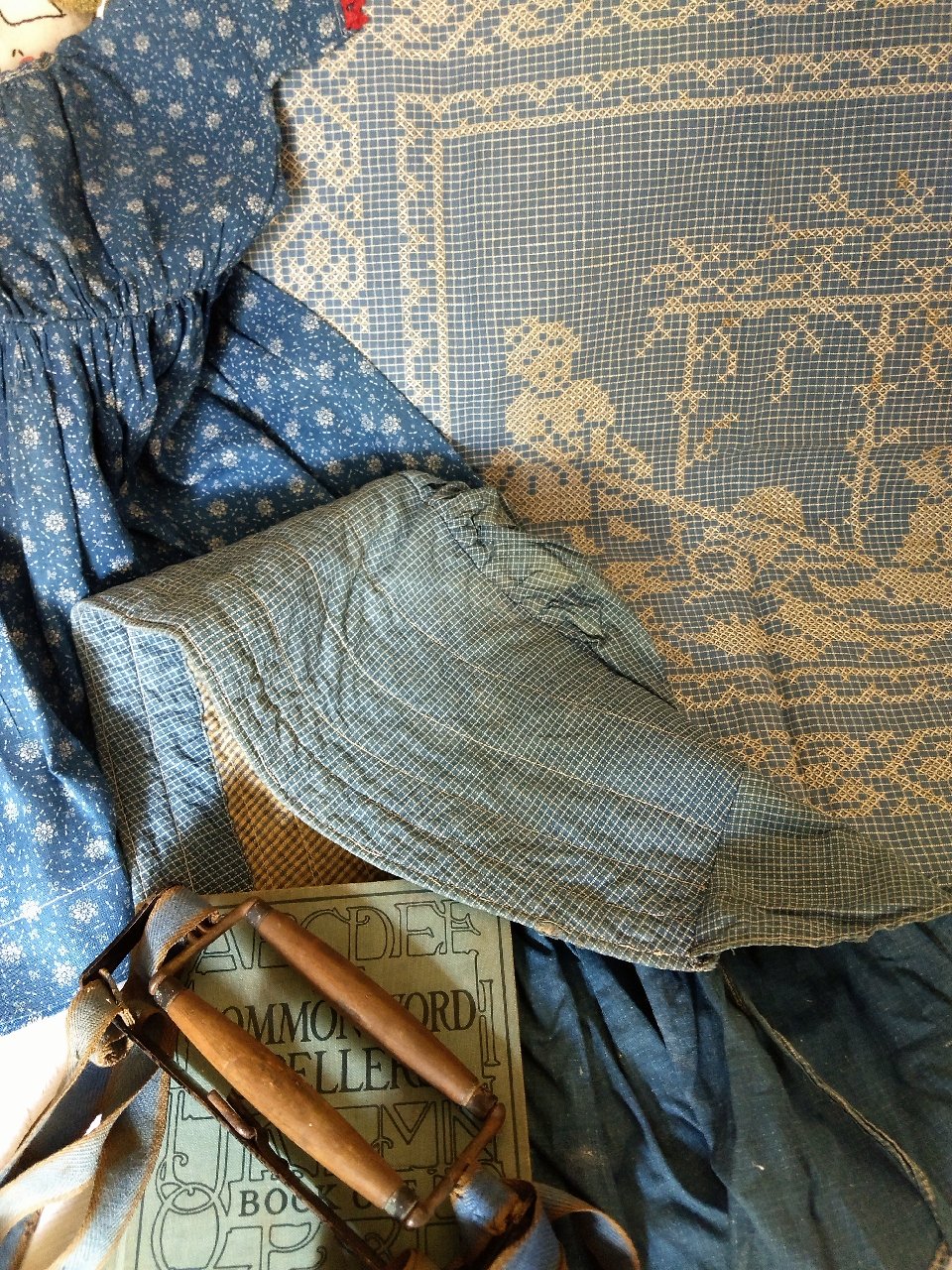 Featured are a blue calico doll dress, a great check homespun sunbonnet with a lining fabric of another color, the sweetest chicken scratch embroidery cross stitch pillow top (children on see saw), a wonderful lady's blue work dress and a mid to later 1800's book carrier with blue twill straps. What could be more fun and speak truly of AMERICANA.