The Opulent Flapper Age ~ A Discerning Helmet Style Cloche Hat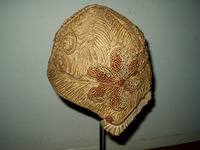 Here's a extraordinary vintage 1920's cloche hat, in what is called a helmet style. It has applied horsehair braid, sewn in loops and scrolls, completely covering the hat for a stunning design. Wow! Crown of hat is made in 6 panels with each panel coming to a point at the top. Yet, another panel is sewn the circumference around the lower edge of hat. A short pleated ruffle of a rayon silk is sewn, to what I believe is a side view, extending slightly into the back. The hat comes to a point where this ruffle is sewn. The length of this ruffle is 6-3/4" long x 3/4" wide. Near the starting point of the ruffle, inset into the body of the hat, is a flower shaped design filled with embroidery work of chenille silk floss. Again, as the horsehair trim, the embroidery is done in loops and scrolls. This area makes and is the focal point of the hat. Lining is a rayon fabric. No tags or labels. Condition is very nice.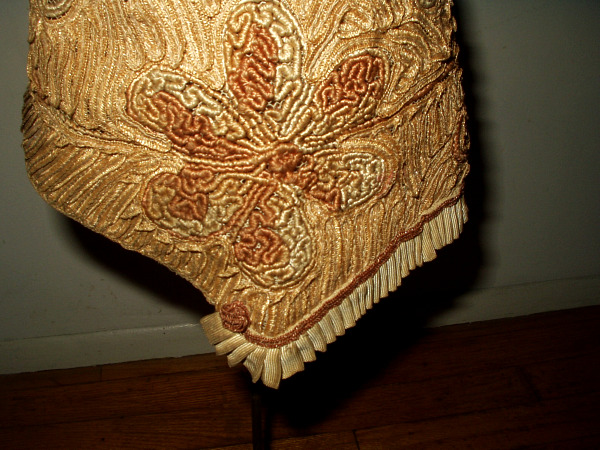 No question, this is a gorgeous flapper hat. Another piece that is too wonderful not to share.