To Delight The Eyes ~ Vintage French Dress Trims ~ A Dazzling Collection
A collection of gorgeous dress trim embellishments from the past. Beautiful pieces to sew with today or just admire. The trims, featured, were imported from France, at the close of the Edwardian era into the decadent period of the roaring 20's. Some are silk embroidery on tulle net, highlighted with gold metallic thread. Others display the art of beadwork.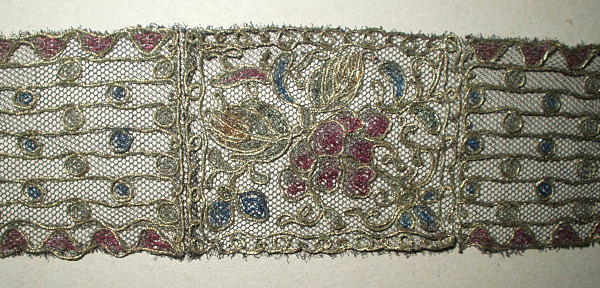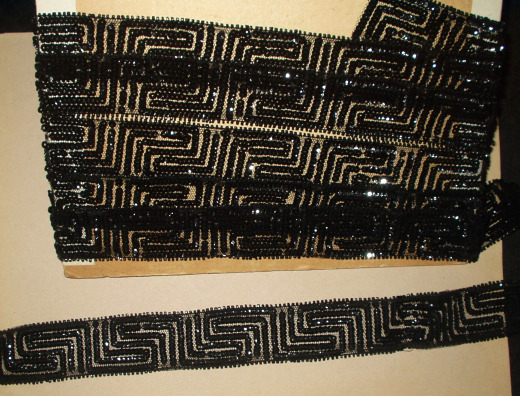 Black sequin on tulle trim in the Greek Key style. Trim still on original card.
Beautiful silver beaded fringe still with the import label of Wm J.P. Griffin, New York Paris.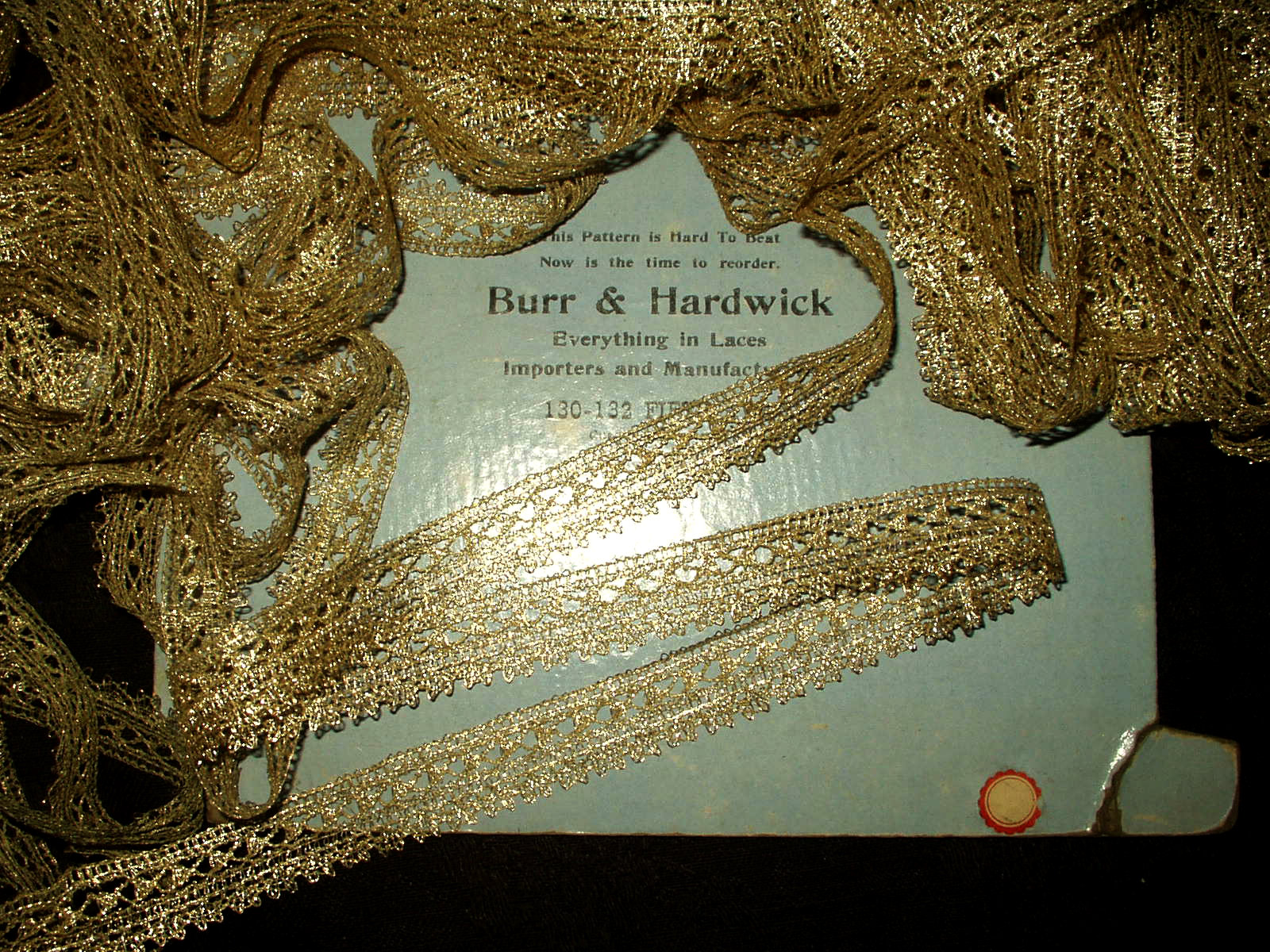 This gold metallic lace was found, still on the original import card of Burr & Hardwick, New York.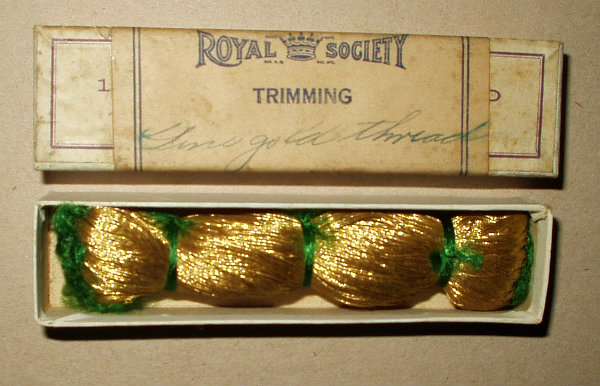 An original store box with gold metallic thread for Society Silk embroidery.