To Delight The Fashionista Of The 1930's ~ A Vintage Chiffon Dress
Team this great 1930's dress with a wide brimmed straw hat, or perhaps an adorable cloche, for a cool refreshing summer look.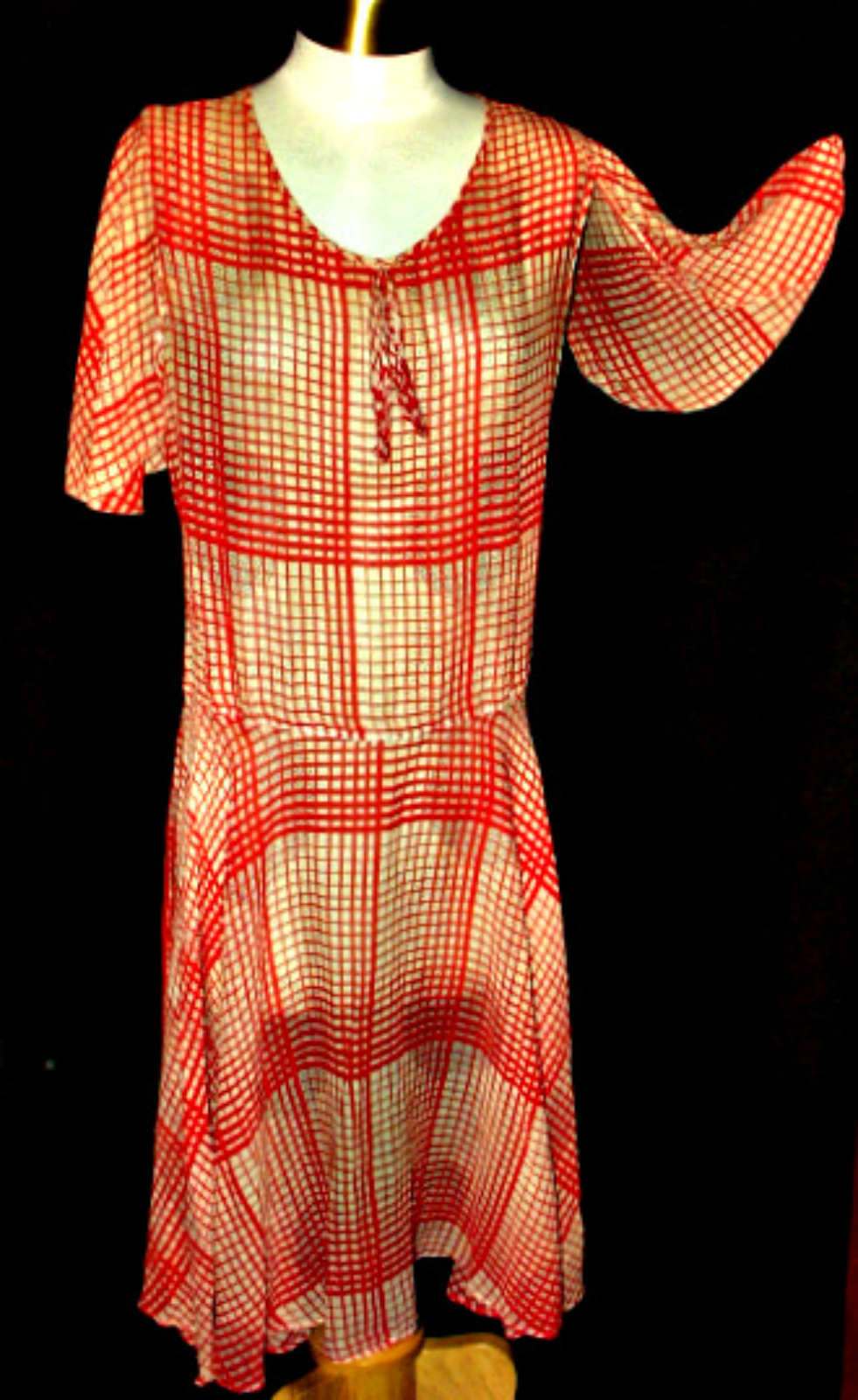 So typical of the 1930's with is flowing form, the dress is sewn of silk chiffon fabric in a red and white color. Clothing of the era were very feminine, soft lines, soft drapes. This dress states it all. It is of a simple construction with scoop round neck line, slightly dropped waist and a full circular skirt. Mainly, it is the shoulder area, which gives this dress a dreamy dramatic flair. The dress is a sleeveless style with large cape like sleeves, attached at the shoulders, the fabric reaches just above the elbow. Like butterfly wings, if you will.
As it is a loose fit, as many of the dresses from the time period, it slipped over the head. There are no fastenings.
Oh, I think this is so beguiling chic.