What Fun ~ A Pair Asian Oriental 1920s Sewing Doll Pincushion Composition Head Painted Features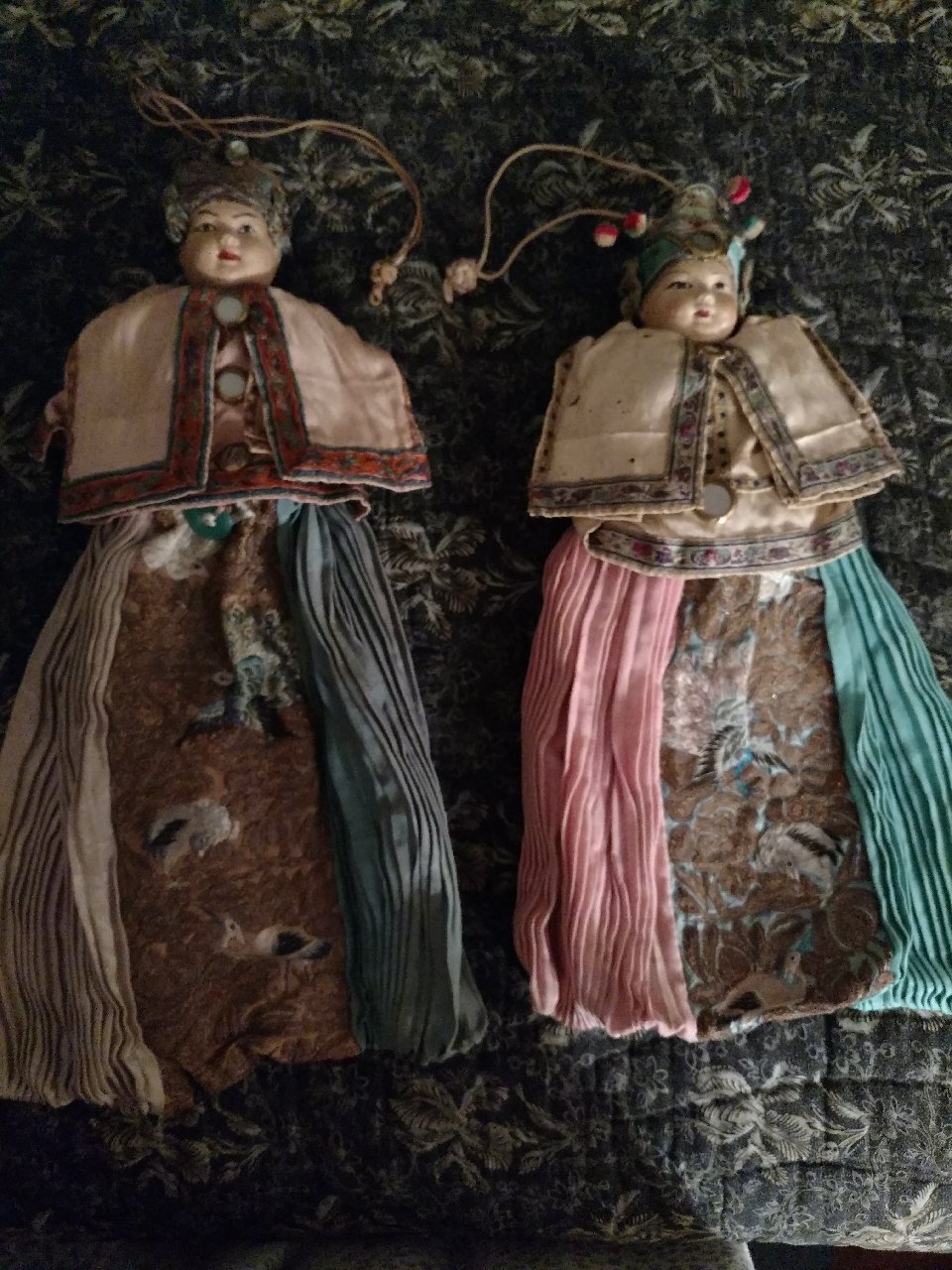 I just loved these dolls when I found them, really not knowing just what they were until I started to do some peeking. Then I really was fascinated when I discovered the dolls were actually for sewing, with the bodies for a pincushion. Also a compartment for a thimble and one for embroidery scissors.
The pair are Asian, Oriental. Possibly of Japanese origin. Dating from the 1920s, the dolls have a composition head with painted features. Cloth body forms the pincushion. No arms or legs. Dressed in costume with fancy and embellished headgear, each doll is clothed in pleated silk skirts with a embroidered panels of cranes, flowers and leaves. The bottom of the skirt sewn close to form a bag. Their short kimono jacket is edged in braid trims. Lifting the flaps on either side of the front opening of the jacket, reveals the leaves for storing pins and needles. Their little tummy houses the thimble. An additional flap, at the lower part of the body would secure the embroidery scissors. Except for pins, needles and a small cloth tape measure, no scissors or thimbles were found with the dolls. (the scissors in the photograph is just to show you how the scissors were stored). The costume is embellished with mirror buttons and a ring of jade. Twisted roping is attached to the heads for hanging the sewing dolls.