What Is Crash Toweling? That Depression Era Kitchen Dish Towel
Recently I noticed a question asked regarding crash toweling ~ what is it? Well, here is it ~ the definition. It is a blend of a cotton and linen, a rugged rather coarse weave, usually in its natural state. Although it can be dyed. It was very serviceable for kitchen dish towels. Oh yes, if you have ever dried dishes with a towel made of crash, you will want to continue.
The grouping of toweling fabric in the photograph are all made of crash and all date from the Depression era to the 1950's. Notice the label of the blue and stripe toweling fabric in the foreground. It is priced at 29 cents a yard. A wonderful bolt of fabric measuring 22 yards long. Now, this would make a lot of towels!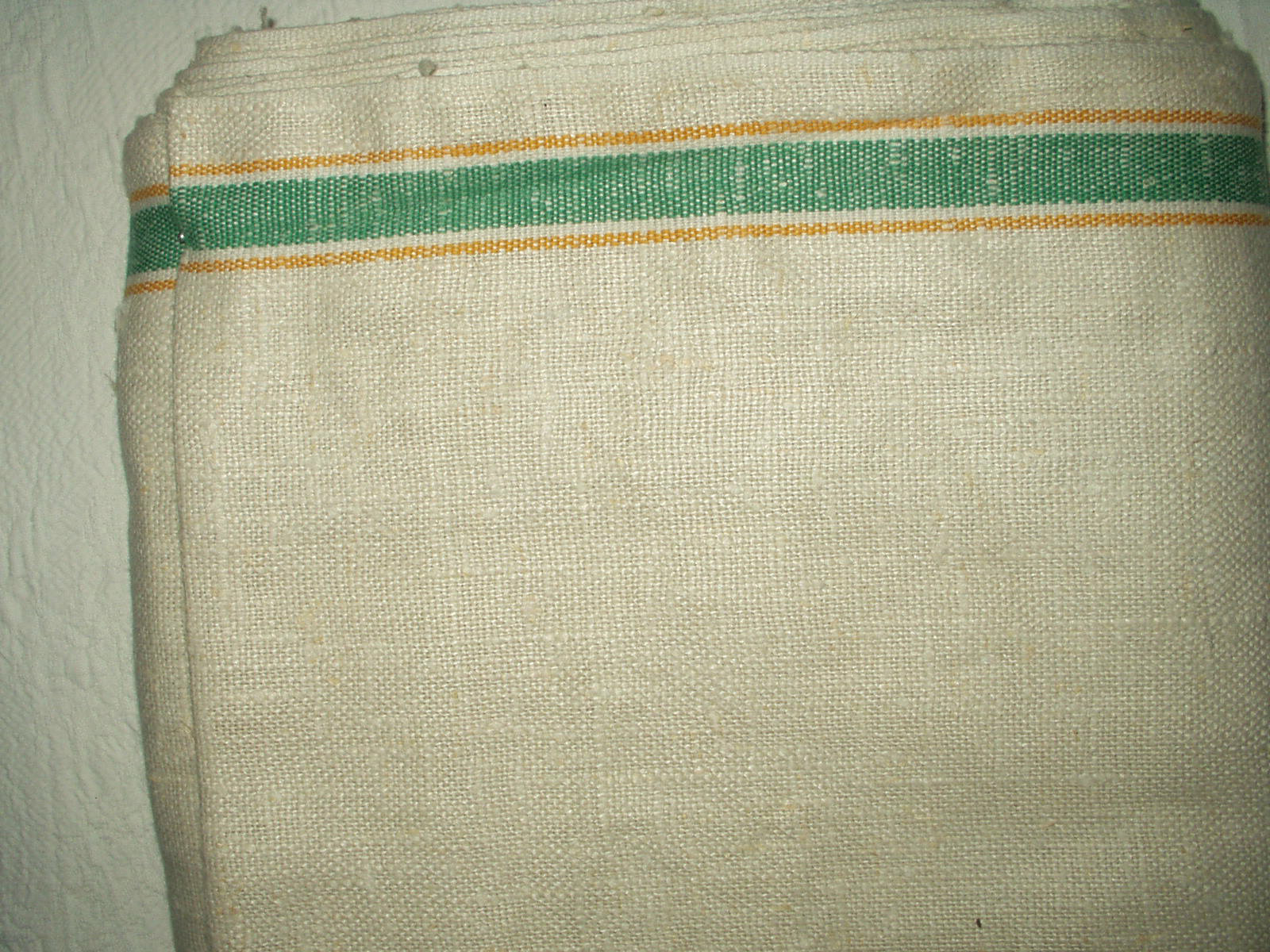 Another fantastic piece of toweling fabric from the 1920's, measuring 5 yds long x 17-1/2" wide. With it was the original bill of sale. It was purchased from the Boston Chain 192__. (date not filled in). It was 5 yds for the cost of 85 cents. A side note: three spools of thread were also purchased for the cost of 11 cents. The amount tendered was $1. It is always interesting to find tidbits of history along with these old textiles. And don't you wonder why the project was never completed? Well, here it is - a wonderful unused piece!
~~~~~~~~~~~~~~~~~~~~~~~~~~~~~~~~~~~~~~~~~~~~~~~~~~~~~~~~~~~~~~~~~~~~~~~~~~~~~~~~~~~~~~~
The Gatherings Antique Vintage Your Destination for Vintage Home Decor, Vintage Fashions And Vintage Gift Items